Hired car San José: Hire a car cheaply in Silicon Valley
San Jose is the largest city in northern California, surrounded by rolling hills in Silicon Valley. It offers you a variety of highlights and sights that will make your stay unforgettable. With your hired car, you can explore the different places and highlights of Northern California. Book a cheap hired car for your stay in San José and be flexible and independent with the car of your choice. There are various stations for car hire to choose from. Our portal will help you find the car that meets your requirements quickly and reliably. It is important to compare favourable offers as well as to consider individual additional services. So take your time and compare the offers on our portal Driveboo.com.
Arriving by plane: (SJC)
Are you arriving by plane? Then, of course, your stay starts at the airport. At the Norman Y. Mineta San Jose International Airport (SJC) you can pick up your hired car at our local hired car station. Before starting your journey, you can easily book your hired car in advance with our online comparison service.
Insider tips for the capital of the Silicon Valley
With your hired car, you can explore San José and its surroundings the way you like and don't have to consider public transport or any touristic tours. We recommend a trip to San Francisco is a must-have. With the hired car you can easily visit this beautiful city and its only one hour drive.
Day trip to San Francisco
Great America
Mountain Winery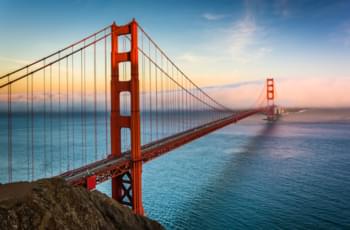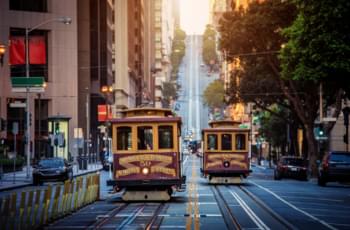 One-way rentals in San José
Depending on if your journey starts in San José or in another city you can return your hired car to another car hire station from where you originally picked it up from. For example, you are arriving at the Norman Y. Mineta San Jose International Airport airport, need it for a few days and then continue your journey to San Francisco. If you depart from this location, you can easily return the hired car at the airport or in the city centre at our rental station.
Compare offers: Which insurance is available for the hired car?
Without insurance, the car hire company will not issue a vehicle. Therefore, when comparing the offers on our portal, pay attention to the offers of the insurance companies. There is a large number of insurances to choose from. Fully comprehensive insurance and liability insurance are compulsory insurance policies. But you can still extend your package. Many use glass and tire insurance. This will protect you in the event of an accident.
Fully comprehensive insurance without a deductible is not offered too often. If, however, you would like to book a hired car with fully comprehensive cover without a deductible, then simply narrow down your search. With Driveboo you can find a car hire company that offers a fully comprehensive without excess. However, you must bear in mind that you will, of course, pay a little more.