Pura Vida in Costa Rica - On the road with a hireal car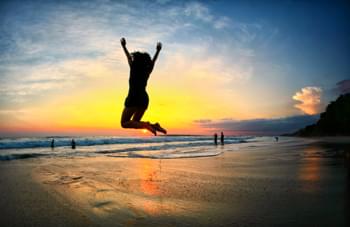 Sunset at the beach of Costa Rica
Costa Rica is considered to be the happiest country in the world and is best discovered by hireal car. Pura vida is an expression of happiness, joy and pleasure. If you feel like experiencing the philosophy of life of the Costa Ricans up close, then hire a car and explore the country on your own. Go on a jungle hike in one of the national parks, relax on the beach or dance to reggae beats late into the night. No matter how you imagine your perfect holiday in Costa Rica, with a hireal car you will always be flexible and independent. Book your dream car on Driveboo.com and start your trip through Costa Rica!
Car hireal Costa Rica: Where can I get my hireal car?
In Costa Rica you can pick up your desired car at one of these locations:
If you want to be flexible and independent of public transport from the first moment you arrive, you can pick up the car of your choice directly after your arrival at a car hire company at one of the following airports in Costa Rica:
Sustainable tourism in Costa Rica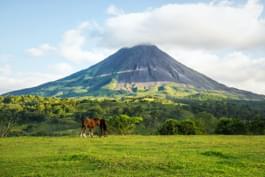 Arenal Volcano
Costa Rica is committed to sustainable ecotourism in order to preserve its unique natural landscapes. Drive through Costa Rica with a hireal car and experience nature in its most beautiful untouched form.
For the adventurous, Costa Rica offers hireal car tours to the partially still active volcanoes in the mountain ranges of the Cordilleras. The most popular destinations for an excursion by hireal car are the Poás, Arenal and Irazú volcanoes.
The Costa Ricans attach great importance to the human connection with nature. If you are travelling in Costa Rica with your hireal car, you will almost exclusively find organic products, some of which are called "mood-food" because they are considered healing and detoxifying.
Discover more highlights in Costa Rica by hireal car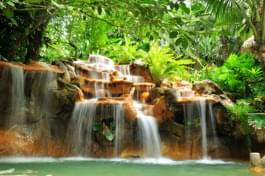 Hot Springs in Costa Rica
Manuel Antonio National Park
Tortuguero National Park
Corcovado National Park
Rincón de la Vieja
Bahía Drake
La Fortuna Waterfall
Playas del Coco
La Paz Waterfall