Car hire at Ponta Delgada PDL Airport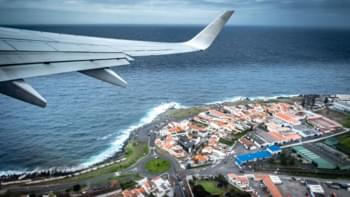 Plane over Ponta Delgada
Compare car hire agencies in Ponta Delgada Airport (PDL) and book cheap hired car at the airport. While the other airports in the archipelago are only designed for national flights or flights between the islands or to continental Portugal, Ponta Delgada Airport mainly receives direct flights from various European countries. Directly after your arrival you can pick up a hired car at Ponta Delgada Airport and start your holiday on the Azores in a flexible way. The flight from Frankfurt to Ponta Delgada, the capital of the Azores, takes about 4.5 hours. The airport was built in 1963 and inaugurated six years later in August 1969, when Ponta Delgada Airport had the same function as the other airports in the Azores: to ensure air traffic to the other islands.
Colorful springtime in Ponta Delgada
For all nature lovers a trip to Ponta Delgada in spring is a must. Look forward to an incredible play of colors of nature in the spring months in the Azores. In spring, you can do everything from whale watching to hiking or a city stroll in Ponta Delgada and the Azores. In order to get to all your desired places in a flexible way, you should hire a hired car for your spring trip at Ponta Delgada Airport.
Interesting facts about Ponta Delgada Airport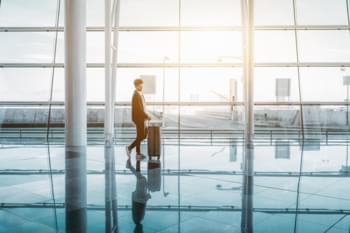 On the way at the airport
Although flight operations to the mainland began in 1971, there was still no car hire company at the airport where travelers could hire cars at low prices to explore the island. The first car hire companies established themselves at Ponta Delgada Airport in 1995, when the new terminal was put into operation and more flights from European countries landed at the airport. As with other airports in the Azores, the airport is operated by the company ANA, which is also responsible for developing the future infrastructure of the airport. In 2016, Ponta Delgada Airport recorded 7,800 aircraft movements, with 1.5 million passengers taking off or landing. Today, the airport has a modern terminal with separate levels for departures and arrivals. Its IATA code is PDL.
Cheap car hire at Ponta Delgada Airport
On our comparison portal you will find every car hire company that operates at Ponta Delgada Airport. Compare the services and prices of the car hire companies on our website. This way you will not only hire your car for a very good price, but also provide it with all the accessories and insurance coverage you need. If you book in time, the whole offer of each car hire company is available to you. You will find exactly the right car for your needs and benefit from attractive discounts.
How to find your car hire at Ponta Delgada Airport
Unlike at many European airports, the offices of car hire companies at Ponta Delgada Airport are not located in the arrivals hall. Ideally, you first pick up your baggage from the treadmill and then contact your car hire company by cell phone. The staff of your provider will pick you up from the terminal as there is no alternative bus shuttle at the airport.
What details do you need to consider when booking?
In high season it can take a long time to complete the formalities and to be able to inspect the hired car at the pick-up point. Therefore, always hire your car in advance via a transparent price comparison. Like that you will save money and a lot of effort. Always consider the following points when booking a hired car:
Rental period and desired accessories
Scope of insurance and possible additional policies
Fuel regulations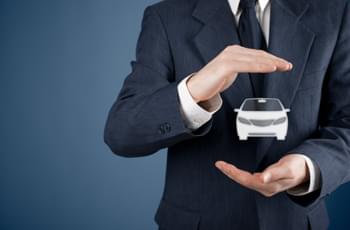 Hired car insurance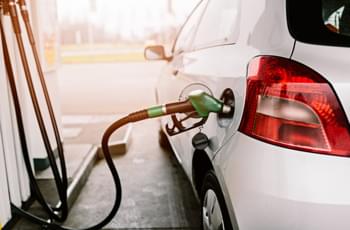 Refuel your hired car
What you should know before hiring
You can explore Ponta Delgada and the main island to your heart's content with your cheap hired car, but you may not take it on a ferry to explore the other islands. If you are attracted to the other islands of the Azores, you should ideally fly to one of the local airports with a domestic ticket. There you will also meet car hire companies and you can make your reservation with us in advance.
As at Ponta Delgada PDL Airport, you must be at least 23 years old at each of the other airports to hire a car. It is also assumed that you have held your driving license for at least one year.
Cheaply hire a car with us and explore the island of Sao Miguel
On the Azores islands the traffic rules of the state of Portugal apply and they do not really differ from those in Germany. However, the inhabitants often stand out for their emotional and gestural driving style. Do not let this spoil your good mood. Enjoy the mostly well developed roads of the island with your hired car. After the pick-up station at the airport exit, you will reach the small town of Ponta Delgada, five kilometers away, in a few minutes. To get there, you use the EN1 - A1 motorway that runs by the airport.
Explore the highlights of Ponta Delgada by hired car
If you travel to Ponta Delgada, you should not miss the following sights:
Landscape of the north coast
Chapel of Mae de Deus
Gruta do Carvão

Fort Saint Blaise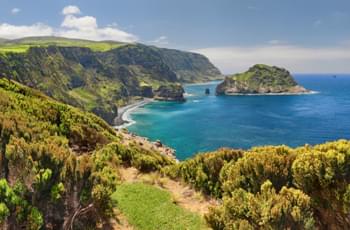 North coast Ponta Delgada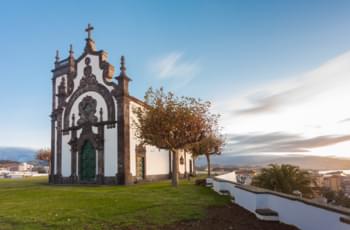 Chapel of Mae de Deus