Car hireal Picton: Explore the beautiful nature of New Zealand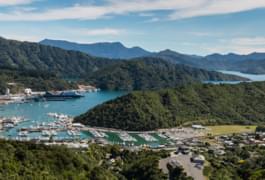 View of Picton
Book a hireal car and explore Picton in New Zealand on your own. The port city of Picton is located in the Marlborough region and is the perfect starting point for excursions into nature by hireal car. Go wine tasting, hiking or enjoy a cup of coffee at the marina. There is always something to do and experience in Picton. You will find the right car for Picton on Driveboo.com. Book your hireal car online in advance and pick it up on arrival at one of the Marlborough car hire companies.
Things to know about Picton in Marlborough
The port city of Picton is located on the South Island of New Zealand, in the Marlborough District.
Picton was originally called Newton.
Distance from Blenheim: 25 km
Number of inhabitants: 2,750
What traffic rules should I follow in New Zealand?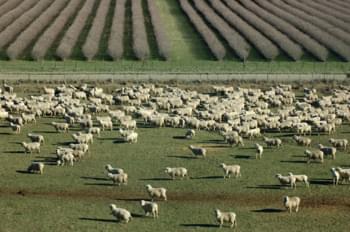 Watch out for animals on the road
In New Zealand there are so-called Limited Speed Zones. This means that you are only allowed to drive 50 km/h outside of towns and cities if the weather is bad or visibility is poor or there are people and animals on the road. Should an accident occur, please inform the relevant institutions immediately. The police, ambulance and fire brigade can be reached at the emergency number 111. If you have a breakdown with your hireal car, you can reach the breakdown service at +49 89 1436 7940.
Highlights Picton: What you can do with your hireal car
Marlborough Sounds
The Marlborough Sounds are located in the north of New Zealand's South Island. They are an extensive network of estuaries created by rising sea levels, which in turn caused the flooding of river valleys. The best thing to do is to leave your hireal car at home and explore the breathtaking landscape of rolling hills and lots of untouched nature on foot. Walk the 70 km Queen Charlotte Track, for example, to experience the beautiful scenery first hand. For the more adventurous among you, there's the alternative to explore the Marlborough Sounds by kayak.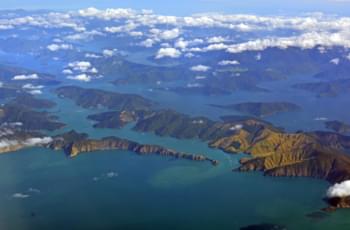 Marlborough Sounds from the air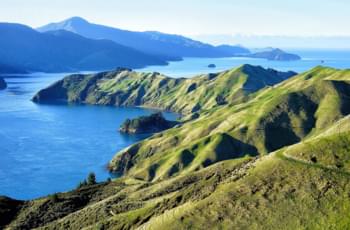 Marlborough Sounds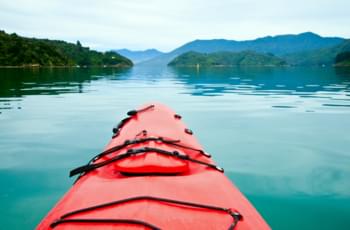 On the way by kayak
The Snout
Are you a nature and hiking fan? Then you should definitely try the Snout Track. Park your hireal car in Picton and set off on foot or by mountain bike. During your hike you can enjoy the magnificent views of the surrounding countryside. Hilltop View also offers a wonderful view over Picton.
MORE SIGHTS
Cloudy Bay Vineyards
Motuara Island
EcoWorld Aquarium & Wildlife Rehabilitation
Edwin Fox
Culinary delicacies of the New Zealand cuisine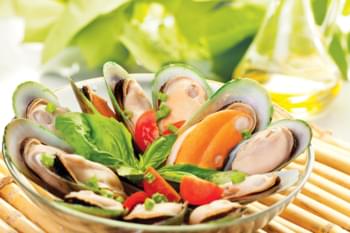 Try the famous mussels
On a trip through New Zealand you can look forward to many delicious specialities. Thanks to its long coast, New Zealand is blessed with excellent seafood. Be sure to try the New Zealand Green Lipped Mussel from the Marlborough region. A tender, juicy roast lamb is also one of the favourite dishes of the kiwis. The New Zealand lamb is popular all over the world and tastes especially delicious when prepared with rosemary. When it comes to sweet treats, ice cream is at the top of the list for kiwis. The whole nation's favourite ice cream is "Hokey Pokey" - a creamy vanilla ice cream with caramel pieces. But you should also try Pavlova - a kind of meringue cake topped with cream and fresh fruit. As you can see, a trip through New Zealand by hireal car is an experience for all senses.
Wine tasting Marlborough: Fine wines from New Zealand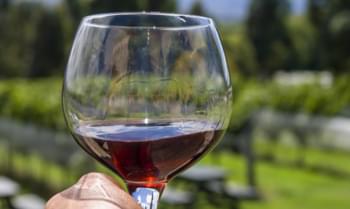 Delicious wines from Marlborough
If you are travelling in Marlborough, New Zealand, you should not miss a wine tasting. About 75% of New Zealand's wine is produced in the Marlborough region, one of which is Sauvignon Blanc. Start your tour of the wine growing region at the Wine Village near Renwick, on the Rapaura Road. Here, winery after winery is lined up. If you need a snack between wine tastings, you can order mixed plates of seafood and cheese. The Wine Trail stretches mainly along Rapaura Road. However, you should not miss to make a diversion into the side streets. Here you will find young wineries that often offer cheap food as well as top wines. But remember to leave your hireal car parked when you are drinking wine. You can switch to a bicycle instead.