Car Hire at Orlando International Airport (MCO)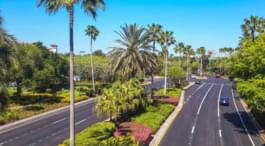 Orlando by hired car
The US state of Florida offers a wealth of attractions for young and old alike - and can be explored comfortably and flexibly with a hired car from Orlando International Airport! Thanks to our independent price comparison, you have the opportunity to find a cheap hired car at Orlando International Airport in the comfort of your own home. Compare the offers of the car hire companies at Orlando International Airport and start your holiday relaxed and flexible!
Explore Florida from Orlando Airport by Hired Car
Orlando in Florida is well known for its many amusement parks. Among other things, the Disney Stars thrill the big and small fans. If you hire a car at the International Airport Orlando (MCO), which you could hire cheaply in advance, you will quickly get to your accommodation at one of the attractions. But also Seaworld, several large malls and film studios are waiting for your visit.
Because Orlando is also the shopping mecca for many tourists, as confirmed by the countless outlets and malls. Brands from well-known designers are cheaply available here. In addition, sport is also very important, especially golf courses can be found on every corner. Therefore, it is important for you to be independent of public transport and local tour operators in the city of Orlando, Florida. By hiring a car from a local car hire company, which you could hire in advance via the online price comparison on Driceboo.com you can decide for yourself when you want to go where and how you plan your excursions in Orlando and the surrounding area.
Experience Autumn Holidays in Orlando
Orlando is always a good idea - especially in autumn. Book a hired car and pick it up at Orlando Airport immediately upon arrival. This way you can start your well-deserved autumn holiday in Orlando without much fuss. If you're spending your fall holiday with the whole family, you could visit Disneyland or drive to the zoo in your hired car. Orlando has something for everyone in the fall.
International Airport Orlando (MCO) - general information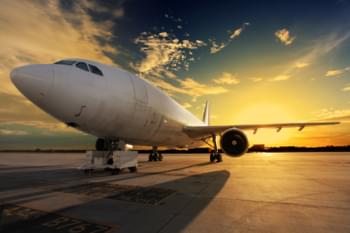 Orlando Airport
The Municipal International Airport Orlando (MCO) is of great importance for international air traffic. It is located in the middle of Florida and many cities are easily accessible from here. But above all, the city of Orlando itself and its surroundings with its many leisure activities for young and old are also very popular with international tourists. Orlando International Airport (MCO) is quite large with its four halls spread over two terminals, in the USA Orlando Airport is the sixth largest airport in terms of passenger handling.
The airport (MCO) is located about 15 kilometres from the city center and can be reached quickly with a hired car, which you could hire cheaply in advance on the Internet. At the International Airport Orlando (MCO) you will be well cared for, because different restaurants, cafés and snack bars offer their food and drinks. The main hall, which houses the two terminals A and B, also offers you the opportunity to shop. Jewellers, libraries, perfumeries, fashion stores, electronics stores, souvenir shops, confectionery stores, a Disney store and above all the Ron Jon Surf Shop, which is obligatory in Florida, offer their goods here, which you can store directly in your hired car at the pick-up station when you make a purchase.
Car Hire desk at Orlando Airport MCO
The pick-up station for your hired car or motorbike is located in the International Airport Orlando (MCO) building. This is located on level 1 in both terminals with your counter at which you will receive your pre-booked car from the car hire company. This will take you quickly from the baggage carousels located on levels 1 and 2 to the pick-up station for your hired car. The levels are connected by escalators and elevators. Unfortunately, in the USA it is no longer possible to keep your baggage in a safe deposit box, it must always be carried with you after collection at the baggage conveyor. Since many passengers arrive and depart from Orlando International Airport every day, there may be a short waiting time at the pick-up point for your hired car, which you could hire cheaply via the Internet from home. Here you will receive the key for the car and the necessary papers, the hired car itself is then ready for you in one of the multi-storey car parks, which are easily accessible on foot and by elevator.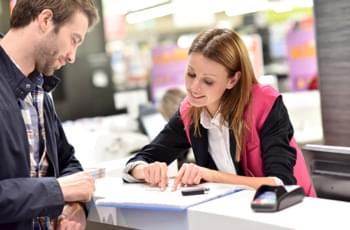 Car hire at the airport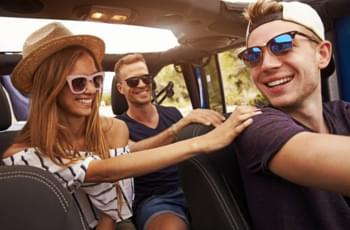 Get into your hired car and start the adventure
Explore sights with a hired car in Orlando and the surrounding area
Florida Mall
Universal Orlando Resort
Universals Island of Adventures
Discovery Cove
Cyan Sky Orlando Eye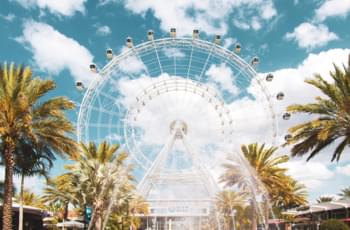 Cyan Sky Orlando Eye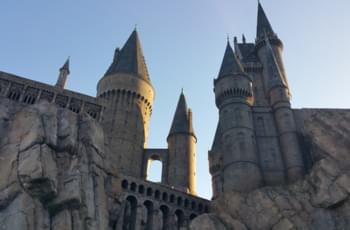 Orlando Universal Castle
Which traffic regulations apply in the US?
The traffic rules for you to hire a car from Orlando Airport vary from state to state in the USA. In Orlando and its environs, the traffic regulations in Florida must be observed. The basic rules govern the obligation to wear a seatbelt in a car, which you could hire cheaply through the price comparison.
If children travel with you inform the car hire company of the fact that you need the prescribed restraint systems for your car when you book on the Internet.
Failure to comply with speed limits can result in fines and even prison sentences. As there is an absolute ban on alcohol in the USA and Florida, you can be arrested on suspicion of alcohol consumption behind the wheel.
Caution is advised if you arrive at a crossroads because the traffic lights are always behind the crossroads. There is no right-for-left regulation in the USA, whoever comes first is allowed to drive. It is important for you to know that you can overtake left and right on the highways with your car. Always drive with foresight and caution.
What speed limits apply in Florida?
From Orlando Airport to city centre with a Hired Car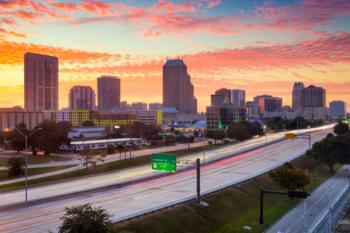 Streets in Orlando
The city offers some interesting museums that you can visit with your hired car of a car hire company, which you could hire cheaply through the online price comparison. These include the Museum of Art, the Mennello Museum of American Art and two theatres that await you as an art enthusiast. In addition, a distinctive nightlife also offers a great variety for the evening.
You can visit the Cirque du Soleil as well as the Blue Man Group. Every evening in Orlando usually ends with parades and fireworks. Only when this spectacle is over should you get back into your hired car, which you could hire cheaply in the price comparison to return to your accommodation. But if you have booked a room in one of the big hotels, the night isn't over, because the hotels also offer shows and other entertainment for the tourists every evening, but you can also let the day end here in the spa or wellness area of your accommodation.