Book a hireal car in Oman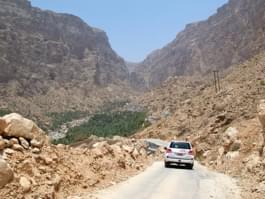 Oman by hireal car
Discover Oman with a hireal car on your own! Tourism is a relatively new industry in the Sultanate of Oman. If you are travelling by hireal car, you will encounter some contrasts: barren deserts, green oases, endless beaches and rugged mountains. Experience the varied country of Oman with a hireal car. The easiest way is to pick it up right after your arrival in Oman in Muscat or at one of the airports Maskat Airport or Salalah Airport.
Which hireal car model is suitable for Oman?
The most convenient way to explore the Sultanate of Oman is by hireal car. This means you will always be flexible during your journey and able to explore your destinations independently. Depending on what is on the programme in Oman, a diffehire hireal car model is suitable. Below you will find a brief overview of the diffehire types of vehicles that you can hire in Oman.
| Hireal car model | Destination/purpose |
| --- | --- |
| Small car | City trips |
| SUV | Desert |
| Minivan | Holiday with the whole family |
Discover the highlights of Oman by hireal car
One of the most important monuments, the Sultan Qabus Mosque, is easily accessible by hireal car. Whether you drive by hireal car over rocky ridges or into the gorges of Oman, you will find fortresses everywhere. It is also worth driving to the various excavation sites by hireal car. Discover, for example, the necropolis from the Umm-an-Nar period or the beehive graves, which are UNESCO cultural heritage sites. And don't miss these highlights:
Rimal Al Wahiba
Dschabal Schams
Wadi Shab
Wadi Tiwi
Nizwa Fort
Bait Al Zubai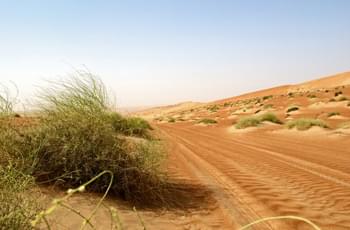 Wahiba Sands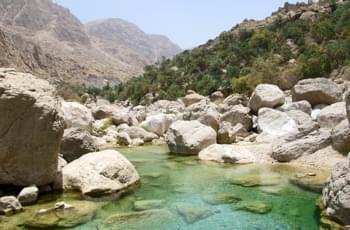 Wadi Tiwi
What you should know about Oman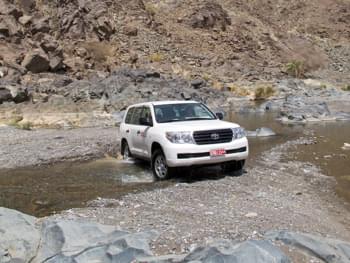 The suitable vehicle for your journey
Oman is ideal for road trips as driving a car in Oman is very comfortable. The road conditions are very diffehire. If you want to drive the hireal car off the road, you should take a four-wheel drive. The signposts are bilingual and therefore easy to understand.
Make sure you select the right vehicle. With the suitable hireal car, your journey through Oman will definitely be unforgettable.
Driveboo wishes safe travels and lots of fun in Oman!