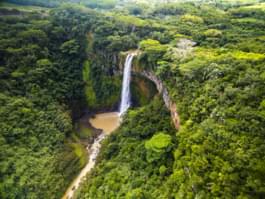 Discover the beauty of Mauritius
The paradise island of Mauritius has a lot to offer besides honeymoon flair. With a hired car you are always flexible on the road and can explore all kinds of sights.
Drive to the dream beaches of Mauritius. Above all, the beaches on the east and southwest coast are considered particularly dreamlike. What are the best beaches of Mauritius? Le Morne in the southwest is considered one of the most beautiful beaches of the island.