Travelling in Malaysia by hireal car
Discover Malaysia's rainforests, rivers, caves, wildlife reserves and mountains by hireal car. Malaysia is located both on Borneo Island and on the Malay Peninsulas. Enjoy Malaysia's most beautiful dream beaches and dive sites with incredible biodiversity and a unique underwater world. With a hireal car in Malaysia you are always flexible and able to travel independently of public transport.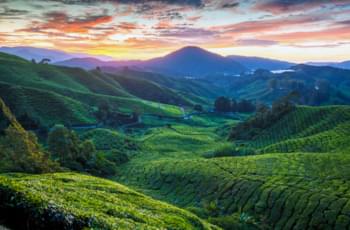 Tee plantation in Malaysia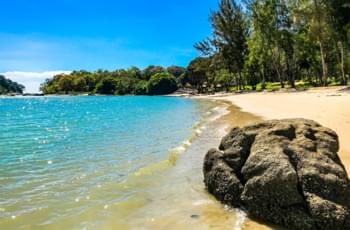 Tropical beach in Malaysia
What airports are there in Malaysia?
Book the perfect hireal car for your holiday in Malaysia in advance on Driveboo.com. You can then pick up the car directly after your arrival at a car hire company at one of the following airports:
About Malaysia
Malaysia is divided into two parts by the Chinese Sea. On the west side there is the capital Kuala Lumpur, which is the commercial and financial center of Malaysia. If you travel in Malaysia by hireal car, you will immediately feel the convergence of tradition and modernity, Islam and capitalism, untouched nature and progressive infrastructure.
When travelling in Malaysia with your hireal car, watch out as there is left-hand traffic. Look forward to low fuel prices!
What sights should I not miss in Malaysia?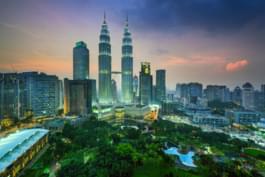 Petronas Towers in Kuala Lumpur
The imposing twin towers are the landmark of Kuala Lumpur, Malaysia's capital. They rise far above the skyline and are mainly used as office towers. Between the 41st and 42nd floors there is a steel bridge connecting the two towers. If you get there early enough, you can get a ticket and enter the bridge.
The Batu Caves are huge limestone caves located near the capital Kuala Lumpur. They house the most important Hindu temples and are a definite must-see! You can reach them either comfortably by hireal car or by train.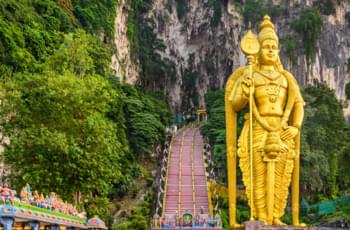 Entrance Batu Caves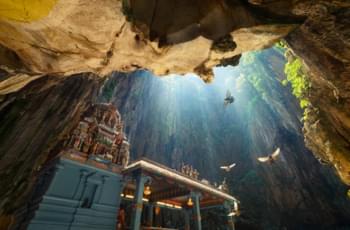 Batu Caves from inside
George Town is the capital of the island of Penang, which lies in the north of Malaysia. Explore the small colourful city center, where diffehire cultures and religions live peacefully together. Marvel at the street arts of the artist Ernest Zacharevic and enjoy some culinary specialities.