Hire a car at Milan Linate Airport LIN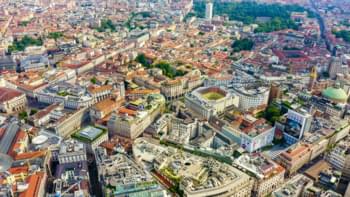 Rarely has Italy been in such demand as a holiday destination in recent decades as it is now. Italy has everything that the German appreciates on holiday: sun, warm temperatures, sand and sea (the Adriatic Sea in the east, the Mediterranean Sea in the west). In addition, delicious Mediterranean food, typical wines and liqueurs, here you feel at home. If only the long journey from the north of Germany would not be. It is often recommended to think about the following variant: Fly to Milan Linate (LIN), change into a hired car and start your holiday directly! If you have already booked a hired car with Driveboo when planning your trip, you can use it to drive off directly from the airport and have saved yourself a few 1000 km that you would have had to drive from home in your own car.
Exploring the surroundings from Milan by hired car in spring/autumn
Even in spring/autumn, the weather in Italy is still somewhat better than further north in Europe, which is why a holiday at this time of year in Milan is worthwhile. Especially if then the high season is over, the hotels are cheaper and the streets are no longer crowded with tourists. A hired car could make your stay a lot easier and you can explore independent cities nearby. Below is a table to inspire you to take a road/city trip.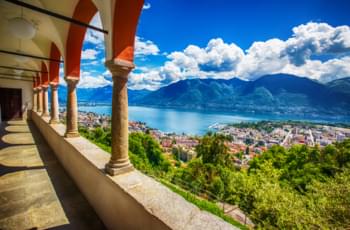 Lago Maggiore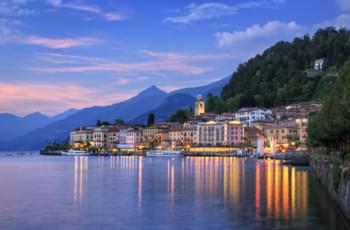 Comer Lake
Where can I pick up the hired car at Milan Linate Airport?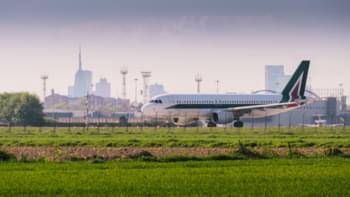 Milan Linate Airport handles close to 10 million passengers a year. Quite a few travel on with a hired car. The range of car hire companies and cars is correspondingly large. From the sports car to the family van everything is available. You will find them all together in the area of the check-in hall. The parking spaces are mostly in the airport parking lots, so they are within a short walking distance.
Which car hire companies can I find at Milan Linate Airport?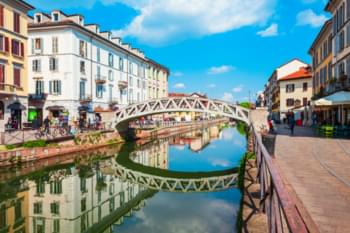 Hertz
Firefly
Avis
Sicily by Car
Maggiore Hire
Win Hire
Sixt
Europcar
Important information that could help you
Where can I get gas at Milan-Linate airport?
The nearest gas station is the Eni gas station right at the entrance to the airport. Beware, the opening hours are not exactly generous. The Eni on Via Gaudenzio Fantoli, west of the airport may be a better option
Traffic connections at the airport
The offices of the car hire companies are usually open late. If your flight is massively delayed, you might want to contact yours to be on the safe side so you know if you can still pick up your car. In the worst of all cases, you will have to spend a night in Milan and pick up the car the following day. You can get to Milan by bus, train and cab. They will be happy to help you in this regard at the information desk.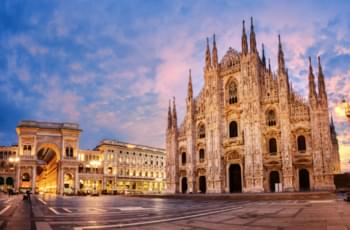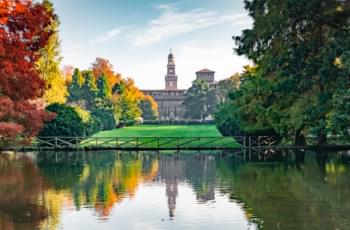 Worth knowing about Milan Linate Airport
The airport is large, spacious, bright and well equipped. If you have any waiting time, you can easily bridge it with shopping or a small meal. The airport has several stores, boutiques and of course bars and restaurants. So the waiting time flies by.
Touring Italy by hired car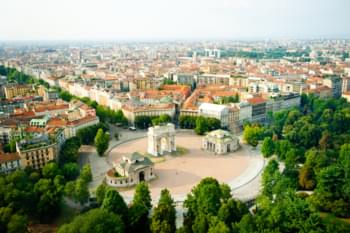 The reasons for hiring a car are many and varied. Either it is to save the own car from very many driving kilometers, or it is because some would like to travel the south of Italy and fear of theft. With rental cars here is a lot less complicated than with your own vehicle. Yourdriving license is valid here. You cover the distances faster and more uncomplicated than for example with bus and train.
Be aware: Italy's highways are almost universally tolled.
Traffic rules in Italy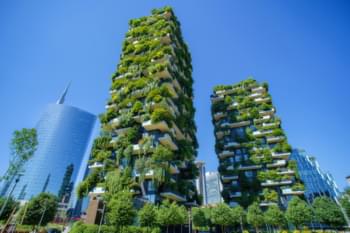 The laws are comparable to those in Germany or Austria. Maximum speeds (50 km/h and 90 or 130 km/h in and out of town) must be observed, otherwise there are sometimes severe penalties. Alcohol and driving a hired car do not go together anyway. Let therefore the fingers of it.
Not to be despised are the coastal roads. They are in sections paradisically beautiful to look at, but at the same time winding and narrow. It is worth driving defensively to avoid unnecessary dangers.