Hireal car Leinster: Roadtrippin' through Ireland
The best way to explore the province of Leinster is by hireal car. Visit Driveboo.com and compare the prices of car hire companies in Leinster. You can book the suitable hireal car directly on our portal at the best price. Look forward to your trip to Leinster with a perfect hireal car. Conquer Dublin, the capital of Ireland, by hireal car or explore the beautiful countryside. With the right hireal car your trip to Leinster is guaranteed to be an unforgettable adventure. What are you waiting for? Driveboo.com wishes you a safe and pleasant journey!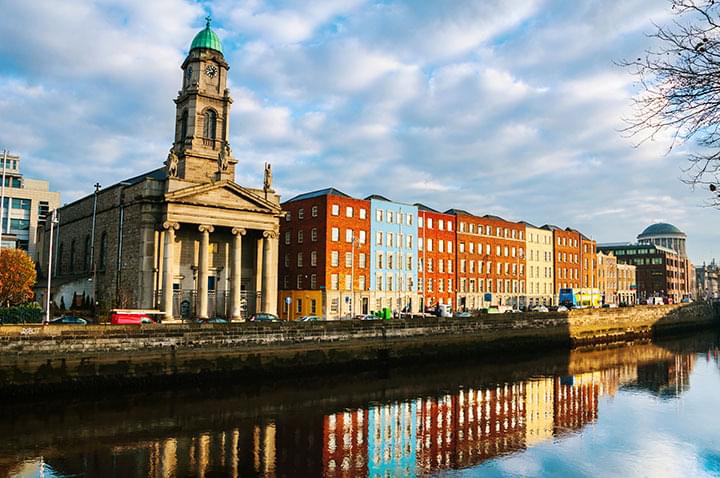 Dublin
Where can I pick up my hireal car in Leinster?
For a successful holiday you also need the right hireal car. With a hireal car in Leinster you will always be flexible and able to arrange your holiday individually. In Leinster you will find car hire companies for your hireal car at the following locations:
You can also pick up your hireal car directly after your arrival at Dublin Airport (DUB) at one of the local stations. This means you are flexible and independent of public transport from the very first moment you arrive.
Hireal car Leinster: Think about insurance
On Driveboo.com you can choose not only the vehicle type, inclusive services and equipment but also the insurance benefit for your hireal car in Leinster. We recommend a fully comprehensive insurance without excess. In that manner you will be on the safe side even in the event of damage. Enjoy your holiday in Leinster relaxed and stress-free.
You can also select the options glass and tyre protection as well as underbody protection. That way you will be perfectly equipped for your trip to Leinster.
Don't miss the highlights in Leinster
Create your individual list of sights in Leinster and drive to your desired destinations by hireal car. These highlights should not be missing on your list: