Car hire at the Lanseria International Airport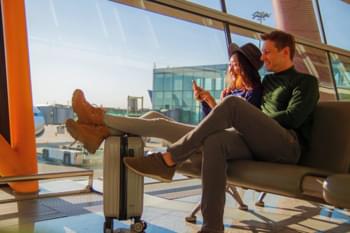 Lanseria International Airport - HLA is the smaller of two airports in the Gauteng region. The region mainly consists of the two cities Johannesburg and Pretoria. There are several airports in the region. The most important one is the O.R. Tambo International Airport of Johannesburg. If you are flying from Europe or America, the probability of arriving at the Johannesburg Airport is pretty high. Nevertheless there are also a lot of flights departuring and arriving at Lanseria Airport. Where is Lanseria Airport? The airport is located right in between the two cities. Therefore the distances to the city centres of Johannesburg and Pretoria are similar to each other. There are non-stop flights from Europe to Gauteng offered by several European airlines and Southern African Airways. If you are not bothered by stopovers, there are connections to all airports in Gauteng from mostly all European and American cities. Are there hired car stations at Lanseria Airport? You will be able to find many different hired car companies that are partners of DriveBoo.
How to get a hired car at the airport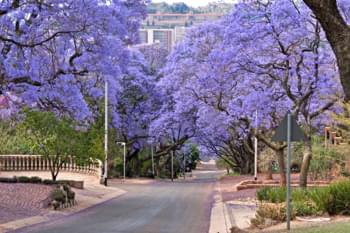 As soon as you have arrived at the airport you just need to go through immigration and get your baggage. Afterwards, you can directly approach the hired car center. Mostly all internationally popular companies are located at the airport. If you hire your car at an airport station you don't just profit of direct independence. At the same time you won't need to book and pay any shuttle to either Pretoria or Johannesburg. Furthermore, as there are several different providers, therefore the competition is pretty high. You can expect cheaper offers and you won't need to pay an additional fee if you arrive very early in the morning or during night time.
Which documents are necessary to hire a car in South Africa?
Please be sure, to bring the following documents with you.
Drivers license: If you want to hire a car you will have to proof that you are holding a valid document of your home country. Additionally you should be able to show an international document or an International drivers license.
Creditcard: In order to hire a car you will need to pay a deposit. Usually the amount will be blocked on your credit card. Please make sure that you bring a valid card and that you have sufficient funds at your disposal.
Booking reference/ voucher: After you made your booking on DriveBoo you will receive a booking reference of the car hire operator. You can either print it out, or show the PDF to the staff of the hired car station on your tablet or smartphone.
Tips for traffic rules in South Africa
As in Europe or the USA, there are traffic rules and laws which have to be followed in South Africa. Please note that fines and penalties are relatively high compared to other countries. Which rules do I have to follow in South Africa? How fast can I drive in South Africa?Here are some tips for driving a car in South Africa.
Traffic travels on the left
There are some toll highways
Minimum age to drive a car: 18 years
Seatbelts are mandatory
Please make sure to fill up the gas tank of your car before leaving major cities. Once out of town, there are way less gas stations avaiable en route.
Enjoy your roadtrip in South Africa
The airport of Lanseria is located in the provinve Gauteng. There are eight more provinces in South Africa. You may be able to compare them to "states" of other countries. There are more than 15 Million people living in Gauteng. This is over 1/5 of the total countries population. There are two important reasons why so many people reside in Gauteng. The first is Johannesburg and the second is Pretoria. In both cities, you will be able to find a lot of partners of Driveboo. What can I do in South Africa? Here you can find some places you shoulnd't miss while travelling to Gauteng.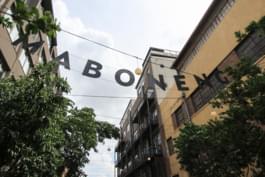 Maboneng, Johannesburg
Unfortunately Johannesburg still carries a rather bad reputation. Beside some single neighborhoods the city became super trendy and artsy though. When you will drive around the city with your hired car, you will realize pretty quickly that there are a lot of safe areas. Neighborhoods like Maboneng and Braamfontein are considered the new places to be. People are creative, energetic and open towards foreigners and tourists. Experience art, markets and diverse cuisine during your hired car trip.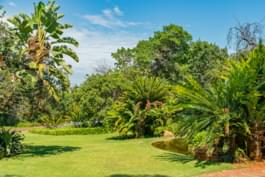 Pretoria Botanical Garden
Pretoria won the prize for "the most livable city in the world". One more reason to start your hired car trip from Pretoria. The capital is located in a valley surrounded by mountains. Where can I pick up a hired car in Pretoria? There are many different stations in the city centre. Another solution would be to pick up the hired car directly at the airport. The next one is O.J. Tambo Airport. Pretoria is famous for its parks and gardens. Be sure to check out the Botanical Garden of the city.
What else should I do while travelling in Pritoria?
Here you find some hot-spots you shouldn't miss in Pretoria.
Melrose House
Tranvaal Museum of National History
Union Building