Hire a car at Praia airport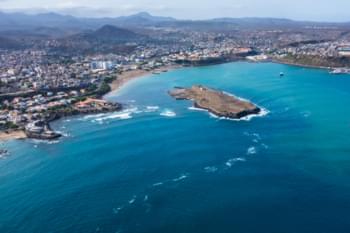 Book the hired car of your choice for your round trip on Cape Verde from the comfort of your home before you start your holiday in order to have a hired car already firmly reserved upon arrival at Praia Airport (RAI) on Cape Verde. With Driveboo you can compare all the cars from all the providersat the airport, see the best price for the options that interest you and fix the offer that suits you. With just a few clicks, your hired car will be ready for you when you arrive in Praia.
Discovering Sights in Praia in Autumn
The sights of a city or an island reveal a lot about its history and culture. Thus it is worthwhile to start an exploration tour with the rented car in Praia and discover all the sights there. However, you should not do this in the middle of the day in the heat. Take your time in the morning or in the evening to discover the sights and see that you take a nap at noon in high temperatures, or possibly sit in the shade at beaches and cool off in the sea from time to time. Because as you can see in our climate table below there are incredibly high temperatures even in spring and autumn.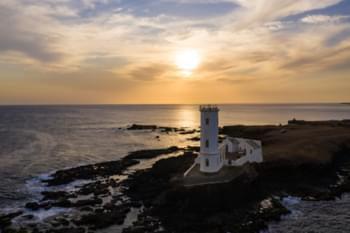 Presidential Palace
Monumento do Diego Gomes
Cathedral of Nossa Senhora de Graca
Palace of Justice
Supreme Court
Mercado Municipal
Island of Santa Maria
Where can I pick up the hired car at Praia airport?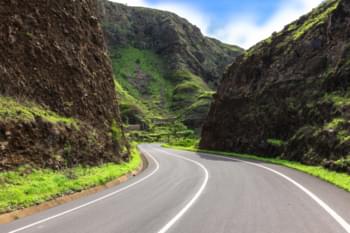 The airport is small and well laid out. Moreover, there are not really many car hire companies directly at the airport. Nevertheless, it is extremely convenient to already have a car upon arrival at the airport, with which the actual trip starts. The office of Hertz is located directly in the terminal building. From here, they will direct you to the car they have reserved for you. The Car park is also nearby.
Praia has a provincial character, although it is popular port of call for all tourists travelling to Cape Verde. The airport is primarily designed for charter planes. Tourists are therefore readily taken by shuttles and cabs to Santa Antonio, where more car hire companies are located.
Return with a full tank only!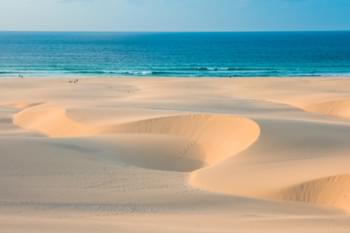 Rental cars must always be returned with a full tank. Therefore, you should remember to refuel the car again in time before your departure and then return it to the rental company. The closest gas station to the airport is a Shell gas station, which you will find on Av. Cidade de Lisboa, in Praia, Cape Verde. It is open around the clock. You should allow some waiting time during the morning and afternoon hours because that's when the frequency is highest.
The transport connections from the airport car hire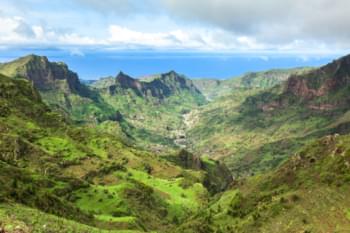 Unfortunately, there are flight delays here and there. Especially because scheduled flights are more likely to be made on time than charter flights and these represent the majority of landings in Praia. Car hire agencies have generous opening hours and in most cases will stay open longer if they see a flight arriving late. However, if your flight is delayed a lot, you should make a Plan B for getting out of the airport without a hired car. Unfortunately, an airport transfer is not available to you for such cases. But there remains the possibility to book a taxi.
Everything you need to know about Praia Airport
The airport is small, so you should not expect too many offers (shopping, food, etc). There are ATMs, souvenir stores and small eateries for small meals. Of course, this offer cannot be compared with large airports of big cities. But because there is WLAN, you can certainly bridge the waiting time well with your cell phone or tablet.
When is it worth travelling to Praia?
Because Praia is located on one of the Cape Verde Islands, it is in a very tropical climate zone. The temperatures are quite constant and very high throughout the whole year. However, in the summer the temperatures are the highest and the most rainy days. This makes the climate very tropical, especially in summer and even unbearable for some. Below you will find a climate table that gives you a rough overview of the temperatures in Praia throughout the year. This will make it easier for you to decide when to travel to Praia.