Hireal car Eastern Norway: Discover Norway's "Østlandet"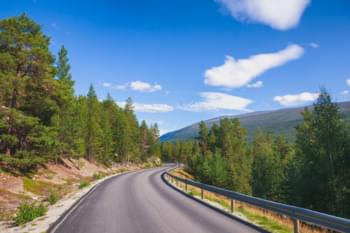 On the road in Eastern Norway
Discover Eastern Norway by hireal car on your own. In Østlandet you will find everything from charming coastal towns and quiet forests to gigantic mountains. With a hireal car from the local car hire company you can reach your individual destinations flexibly and independently. Eastern Norway is made up of eight provinces, each of which has a lot to offer. Pick up your hireal car directly after your arrival in Østlandet at one of the car hire companies. So you can start your holiday in Norway without any diversions. You can find the right vehicle for your journey through Eastern Norway on Driveboo.com. Compare the prices of the car hire companies and book the best offer. With the right hireal car you can enjoy an exciting drive through Eastern Norway and the rest of the country.
Car hireal Eastern Norway: Where can I get my hireal car?
In Eastern Norway you can book a hireal car in almost every larger town. If you book your dream car from home, you can pick it up right after your arrival in Eastern Norway. The following locations are among others car hire locations for your hireal car:
Fagernes Airport, Leirin (VDB)
Explore Eastern Norway's eight provinces by hireal car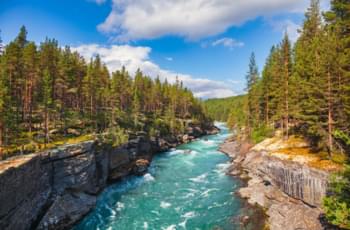 Sjoa River in Oppland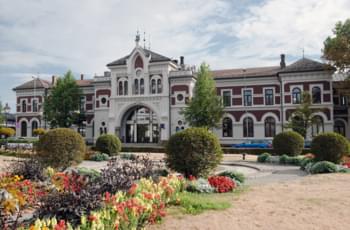 Hamar Station in Hedmark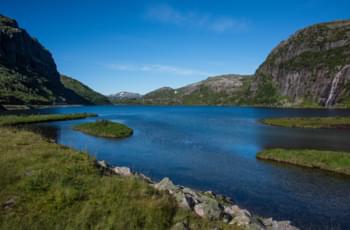 Lake Hunnevatn in Telemark
Østlandet is located in the southeast of Norway and consists of the provinces Østfold, Akershus, Oslo, Hedmark, Oppland, Buskerud, Vestfold and Telemark. With a hireal car you can get quickly and flexibly to the diffehire provinces and see the respective sights. For example, visit Fredriksten Fortress, the Henie Onstad Art Center, the Hedmark Museum, cycle along the North Sea coast cycle path or hike in Besseggen. Eastern Norway offers its visitors a lot of variety and fun. The best way to get around is to hire a car. In that way you don't have to rely on public transport and can set your desired route at your own pace.
The right vehicle for Eastern Norway
On our portal Driveboo.com you can select various vehicle models and equipment features. Book your hireal car conveniently online in advance and pick it up after your arrival in Eastern Norway at one of the car hire companies. You can choose from the following car models:
As you can see, we have the right vehicle for every occasion. In addition, you can select the options all-wheel drive, air conditioning or automatic for your dream car.
What can I experience in the capital Oslo?
Oslo is the capital of Norway and is waiting for you with some highlights. Don't miss the following highlights:
THE PORT DISTRICT OF AKER BRYGGE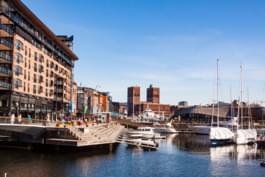 On the way in the harbour district of Aker Brygge
Especially in summer you should not miss a visit to the Aker Brygge harbour district, the former shipyard. Here you'll find restaurants, boutiques and the Astrup Fearnley Museum of Modern Art. Leave the hireal car and stroll along the harbour for a while. Enjoy a cup of coffee and a few tasty snacks before continuing your discovery tour.
Oslofjord
Fancy a round of sightseeing with the ferry? Then you can take one of the ferries directly at the harbour and head for the smaller surrounding islands. You will also pass the town hall and the opera house. If you feel hungry during the trip, you can buy fresh shrimp from the fishermen. They will taste even better in the cool harbour atmosphere!
MUSEUM PENINSULA BYGDOY
Bygdoy, the museum peninsula, can also be easily reached by ferry. Here you can visit huge replica ships, a museum about Roald Amundsen's polar expedition and other exciting museums. For a small rest in between, you can treat yourself to a refreshment in one of the quaint cafés.
If you want to enjoy a unique sunset, you should do so from the roof of the Oslo Opera House. From up there you have a wonderful view over the whole city.
By hireal car to the most beautiful sights in Norway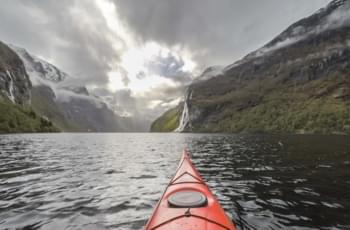 Geirangerfjord by kayak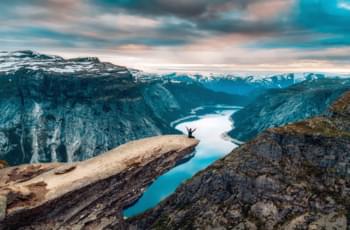 Trolltunga in Norway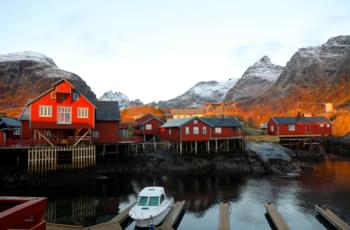 Village in Lofoten
Geirangerfjord: The Geirangerfjord stretches over 15 km and its surroundings are ideal for hiking and mountaineering. You can take a boat from the village of Geiranger to the trail. During your hike you will have a wonderful view of the "Seven Sisters". These are waterfalls that fall into the fjord side by side. Alternatively, you can paddle through the fjord in a kayak.
Trolltunga: The Troll Tongue is one of the most famous highlights in Norway. However, the way to get there is very difficult and should only be taken by experienced hikers. If you still dare, a 20 km long hike through the fantastic nature of Norway is waiting for you. But the strenuous walk is worth it. You won't forget the view from the famous rocky outcrop.
Lofoten: Lofoten consists of a total of 80 islands, which are especially popular among people who love fishing. In Lofoten you will find peace and quiet and can pursue your fishing passion completely relaxed. If this is too boring for you, you can also take a boat trip. With a little luck you will see seals or killer whales.
Traffic rules Norway: What do I have to consider with my hireal car?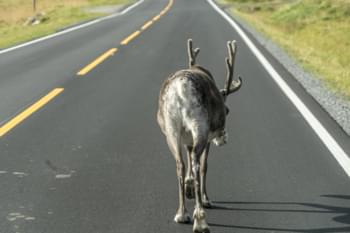 Beware of reindeer on the road
In Norway there is right-hand traffic. The low beam on the hireal car must be switched on during the day and at night. In addition, safety belts must be worn on all seats. Making a phone call while driving is only permitted via a hands-free kit. Always adhere to the prescribed speed limit. The speed limit is 50 km/h innercities, 80 km/h out of town and 90-100 km/h on motorways and motorways. The per mille limit is 0.2 per mille. You should also note that winter tyres are compulsory from 1 November to the first Monday after Easter. It can happen that reindeer cross the road unexpectedly. Therefore, you should always drive carefully and attentively with your hireal car.
Since, despite a careful and attentive driving style, damage can occur to the hireal car, we recommend that you take out fully comprehensive insurance without excess. Like that you will always travel stress-free through Norway.