Explore Chersonissos and the surrounding area by hired car!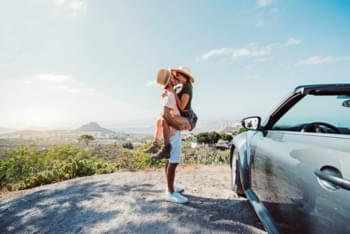 Explore Chersonissos with a hired car
Chersonissos, also known as Hersonissos, is a town on the Greek island of Crete that can be optimally explored with a hired car. While it used to be a small and tranquil port town, today Chersonissos can be described as a tourist stronghold with a distinct nightlife. Located 25 kilometers from the capital Heraklion, it offers a perfect starting point to explore the island by hired car. You can hire your car either in the town or at Heraklion Airport. Simply compare the prices of car hire companies in Chersonissos and book a cheap hired car in the city. Thanks to Driveboo's transparent price comparison, you'll always find the best deal for your holiday!
Unforgettable summer in Chersonissos
Look forward to unforgettable summer nights in Chersonissos. Travel to Chersonissos in Crete with your friends or family and enjoy the summer sun and good mood. In Chersonissos all doors are open for you during your summer holiday. Go to the beach, take a kayak tour, enjoy a cup of coffee overlooking the sea or take a convertible hired car and jet along the coast. Whatever your perfect summer holiday, you're sure to find it in Chersonissos. Be sure to end your summer nights partying on the beach under the stars.
What do I have to pay attention to when booking the hired car?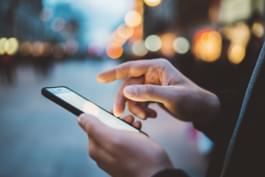 Book hired car online in advance
Insurance: Book a fully comprehensive insurance without excess to be on the safe side even in case of damage.
Hired car model: At Driveboo.com you can choose from many different models. Whether minivan, small car, SUV or luxury car - on our portal you will find everything.
Extras: Choose additional options, such as all kilometers free, fair fuel regulation, one-way rental or additional driver.
Which other cities in Crete should I visit with the hired car?
From Chersonissos you can visit other cities in Crete with a hired car. Hire the car model you like and drive along the coast to Chania, Rethymno, Heraklion or Agios Nikolaos. In the following table you will get an overview of the distance by hired car to the respective places:
Excursions by hired car around Chersonissos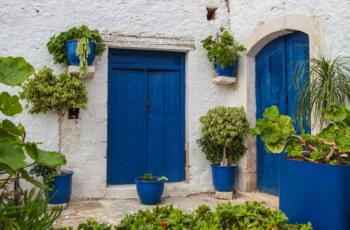 Exploring Koutouloufari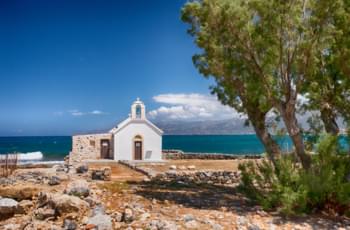 St. Paraskevi Church
Flora & Fauna
On the outskirts of Chersonissos there is a nice open air museum called Lychonstatis. Here you can learn how people used to live in Crete. If you are more interested in wildlife, we can recommend the Aquaworld Aquarium. Quite inconspicuous from the outside, inside it exceeds all expectations. Cordial owners, who have an answer to every question, present their aquarium and terrarium. Here you really learn everything about the local fauna.
MOUNTAIN VILLAGE KOUTOULOUFARI
If you want to escape the hustle and bustle and the tourist crowds in the city, we advise you to drive with your hired car to the mountain village of Koutouloufari. There you will find original houses, narrow streets, nice taverns and have a wonderful view of Chersonissos. Also in the two villages Piskopiano and Ano Hersonissos you will still find the original peace and serenity of Greece.
Further Highlights
Afentis Christos
Analipsi Beach
Folklore Museum of Gouves
St. Paraskevi Church
A hired car in Chersonissos will allow you to discover different facets of Greece and the island of Crete. We wish you a good trip!