Car hire Germany: Hire a car cheaply in Bad Homburg v.d. Höhe
You are looking for a hired car to explore Germany? With our online Driveboo comparison service, you will be able to find the best offers for various car hire deals at low prices.
Explore Bad Homburg with your hired car in Summer 2020
Bad Homburg is especially beautiful in the spring, summer and autumn when everything begins to bloom or when the leaves begin to fall down. You can visit the Kurpark for a relaxing walk, which is easily accessible with your hired car. Further, you can explore the Saalburg or Bad Homburg Castle with your hired car. There you will find beautiful gardens and architecture.
Below, you will find some destinations you can visit in Bad Homburg
Kurpark Bad Homburg

Saalburg

Bad Homburg Castle
Museum in the Gothic House

Church of the Redeemer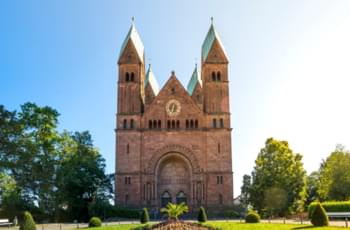 Church of the Redeemer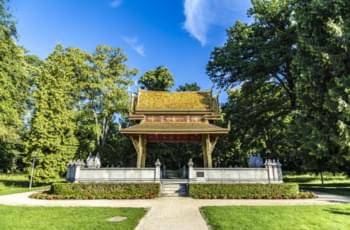 Kurpark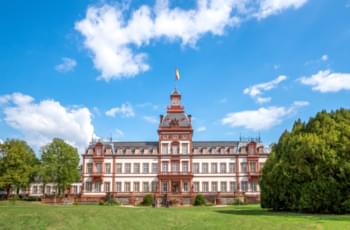 Bad Homburg Castle
Where can I pick up the hired car?
Throughout Germany, you will find numerous car hire companies where you can pick up and return your hired car. For example, you can hire your car directly at Frankfurt Airport (FRA) so that you can drive off cheaply and flexibly after landing. The other option would be to directly pick up the car in the city centre of Bad Homburg. Check on Driveboo.com for further car hire locations.
Speed limits in Germany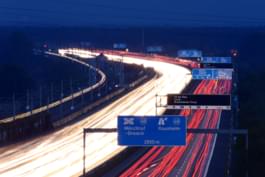 Pay attention to the speed limit
While parts of the famous German "Autobahn" and many other freeway-style highways have posted limits up to 130 km/h (81 mph) based on accident experience, congestion and other factors, many rural sections have no general speed limit.
The speed limit in cities is 50 km/h and in rural areas, it's limited to 80 km/h.
Choose fully comprehensive insurance without excess when hiring a car
As insurance, we recommend that you take out fully comprehensive insurance without excess. In the event of damage, you will be completely insured. In the case of fully comprehensive insurance without excess, no insurance fee is incurred when booking. If you cause a scratch, the rental company will deduct the cost of repairing the damage from your deposit. You can contact your broker after that and submit the damage invoice and damage report to the car hire company in due time. You will find the deadlines in the rental conditions. The agent will then reimburse you the fee paid. In the case of fully comprehensive insurance without excess, there are no further costs for you. Use our comparison portal to find favourable offers for the required insurances.
Car hire Bad Homburg: What do I need to consider when making a deposit?
When you pick up your hired car at the car hire company, you have to pay the deposit at the same time. It is usually debited directly from your credit card, but can also be paid in cash. The amount of the deposit varies and depends on factors such as the landlord and the vehicle. Compare all offers to hire your dream car at a good price on our portal. Brokers who offer a hired car without a deposit should be avoided. These are usually dubious offers, as the deposit serves the landlord as security. If you return the car in time and without damage to the rental company, the entire deposit will be refunded within a few days.
Experience the benefits of a hired car
With a hired car, you will experience many advantages in Bad Homburg. For example, being able to move independently and flexible off public transport. Moreover, you can save money by making your reservation at a hotel located a little bit further from the city centre and hire a car. The money you save would compensate for the car hire price, besides you will enjoy the freedom of movement.
With your hired car, you can visit other cities around Bad Homburg, for example, Frankfurt am Main.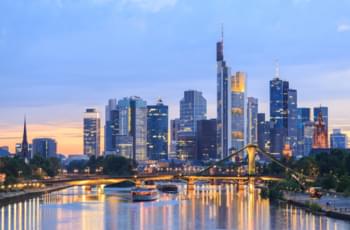 Frankfurt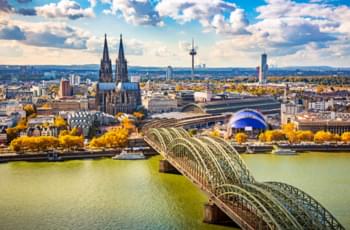 Cologne
Put together your dream car individually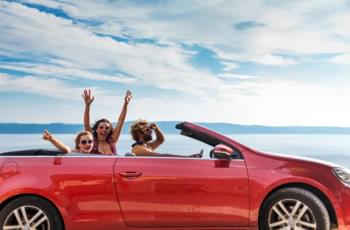 Fun in the convertible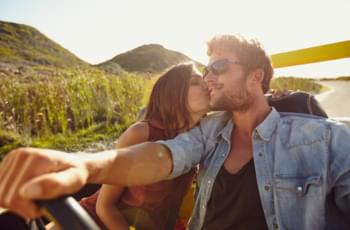 More fun with the additional driver option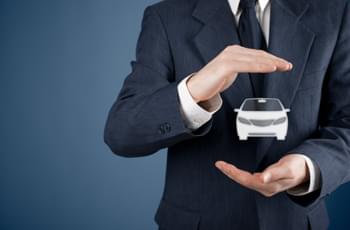 The right hired car insurance
VEHICLE CATEGORY
What could be nicer than driving a convertible along the skyline of Frankfurt? Pack your friends in the hired car and jet off! Or do you prefer a minivan? Here, your loved ones are guaranteed to have enough space and you can also stow your suitcases without much effort. Besides, you can select an automatic, all-wheel drive and air conditioning for your hired car via the search mask.
OPTIONS