Car hire Zakynthos: Flexible on the Greek island on the road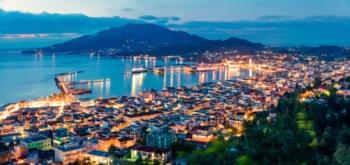 Book a hired car and discover the Greek island paradise of Zakynthos on your own. Zakynthos has developed especially in recent years to a popular destination, which you explore best with a hired car. You can find the right hired car for your trip to Zakynthos on Driveboo. On our comparison portal you can compare the offers of the car hire companies and book your desired car at the best price. Discover breathtaking beaches, secluded bays, quaint mountain villages, an abandoned shipwreck and much more in Zakynthos.
Which beaches should I not miss on Zakynthos in summer & autumn?
Zakynthos is a real paradise for all sun worshippers and beach lovers! If you book a hired car on Zakynthos you can reach the dream beaches anytime flexibly in summer or autumn and stay there as long as you like. The following beaches should definitely be on your list:
Smuggler's Cove
The most famous beach on Zakynthos is probably the Smuggler's Bay, or Navagio beach. However, you can only reach this beach from the water. So leave the hired car and get on a boat. The bay is surrounded by high steep rock walls and also contains the wreck of a smuggler ship. If you also want to enjoy the bay from above, you can take a hired car to the observation deck.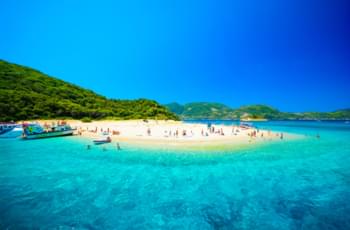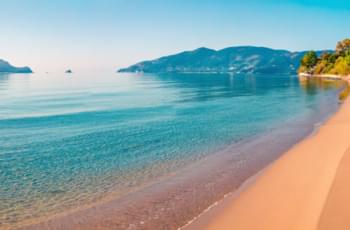 Kalamaki Beach
At Kalamaki Beach you can wonderfully relax and tan in the sun. With a little luck you can even watch the hatching of the Karetta turtles. Their hatching grounds are in fact protected by wooden and metal racks all along the beach.
More Great Beaches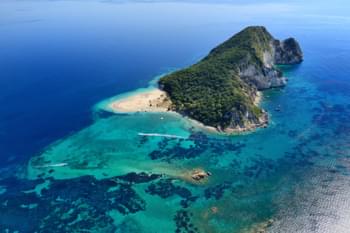 Don't miss the following beaches on your trip through Zakynthos. With the hired car you will be flexible and independent at any time and you will be able to travel to your desired places. In the list below you will find a overview of the most popular beaches in Zakynthos and their distance from Zakynthos airport.
Laganas Beach: about 8 km
Dafni Beach: approx. 15 km
Limnionas Bay: approx. 30 km
Car hire Zakynthos: Where do I get my hired car?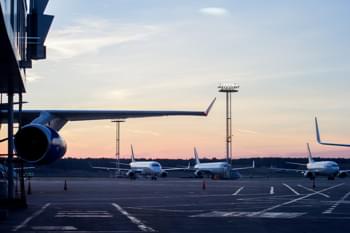 Collect a hired car directly at the airport
If you want to be mobile and flexible on the road in Zakynthos from the very first moment, it is best to pick up the hired car directly after landing at Zakynthos airport. On the other hand, if you want to arrive at the hotel first and relax, there are car rentals in other locations in Zakynthos as well. Simply book the desired car hire model online in advance on Driveboo. This way you will have no stress upon arrival and can start your well-deserved holiday relaxed.
How do I hire a hired car correctly?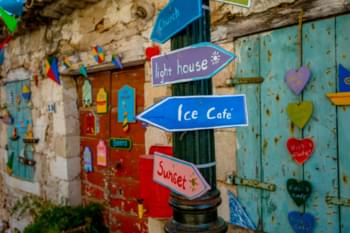 You can choose different car hire models, but equally you have the option to filter for vehicle features and performances that are important to you in a hired car. In any case, do not forget the additional driver option in case you are not travelling alone. These facilitate you namely the driver exchange, thus also your travel companion is entitled to drive the rented car and you do not have to take the whole distance on itself. Remember that you have the option to cancel the hired car up to 24 hours before rental free of charge. Just send us an email to "booking@driveboo.com" and contact us by phone from 72 hours before rental onwards. You have the choice between three different service packages, which you can find here.
The perfect time for a road trip to Zakynthos
Generally, you can travel to Zakynthos at any time of the year. However, depending on your plans, some months are more suitable than others. You want to enjoy the sun and the sea? Then clearly the months of June to mid-September are the favorites. At this time of year, the temperatures on Zakynthos are high and also the nightlife is in full swing. On the other hand, if you want to make a round trip by hired car through the nature of Zakynthos and enjoy walks and hikes, the months of May and October are recommended. In these months you avoid the summer heat as well as the big tourist crowds. Moreover, in themonths of April and May is the blooming season, when all kinds of flowers and plants are in bloom.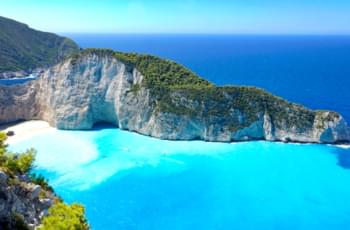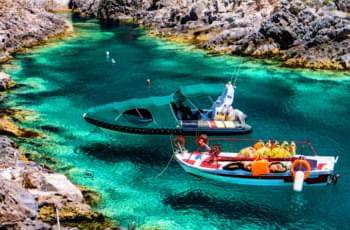 Worth knowing about Zakynthos
Island belonging to Greece
Main town: Zakynthos
Area: about 405 km²
Number of inhabitants: 40.800
What are the culinary highlights on Zakynthos?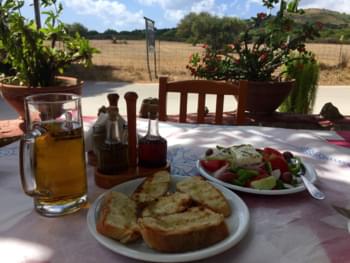 Zakynthos is not only a highlight for the eyes, but also for the palate. Sarca is probably the culinary landmark of the island. This is a dish consisting of beef with tomatoes, feta cheese and garlic. Further popular is the dish Skordostubi, which is prepared from tomatoes, eggplants and olive oil with garlic. Last but not least, we recommend you to try Zanktek in the local taverns. This is rabbit in tomato sauce.