Car hireal Tralee: Travelling in the South West of Ireland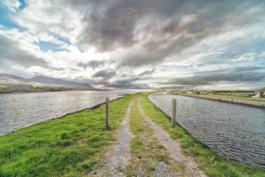 Discovering Tralee
Have you always wanted to explore the southwest of Ireland by hireal car? Then let's go to Tralee! Tralee is the capital of Kerry County, where you'll be perfectly equipped with a hireal car. Drive flexibly to your desired destinations by hireal car and enjoy Tralee. Find the right hireal car for your trip to Tralee in Ireland on Driveboo.com. Our portal compares the prices of all well-known car hire companies and helps you to book a cheap hireal car for Tralee.
What should I know about Tralee and County Kerry?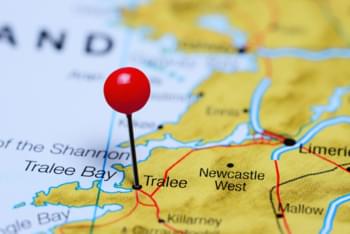 Things to know about Tralee
Tralee is the capital of Kerry County.
Population Tralee: 24.000 inhabitants
Airport: Kerry Airport
Kerry is a county in the southwest of Ireland.
Population Kerry: 148.000 inhabitants
Size Kerry: 4.807 square kilometres
Irish name of the county Kerry: Ciarraí
What do I need to look out for in Ireland with my hireal car?
If you take out fully comprehensive insurance without excess, you do not have to fear any further costs in the event of damage.
Don't miss these highlights in Tralee
Kerry County Museum
The Kerry County Museum is located in the Ashe Memorial Hall right in the centre of Tralee. Park your hireal car and visit the heritage of Kerry County. Each object in the Kerry County Museum tells its own story. Immerse yourself in Kerry's past.
Blennerville Windmill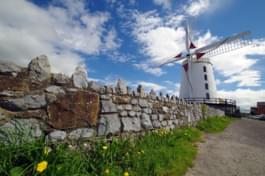 Windmill in Tralee
The Blennerville Windmill is the famous landmark in Tralee Bay, where Tralee meets the Dingle Peninsula. At Blennerville's visitor centre, you can visit the windmill, a gallery and a restaurant for refreshment. A hireal car trip to Blenderville Windmill is well worth it.
More sights
Saint John's Church
Tralee Bay Wetlands
Ratass Church
Jane Hilliard Gallery
Ashe Memorial Town Park
Explore County Kerry by hireal car
Hardly any other county has so many places steeped in history to offer as Kerry. With a hireal car you can quickly reach charming coastal towns, exciting sights, lively small towns and breathtaking nature. Don't miss the following highlights in County Kerry:
Waterfall in Killarney Nationalpark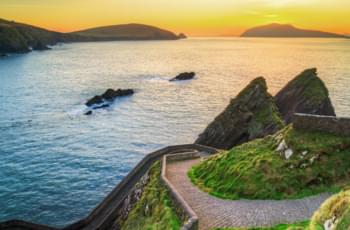 Sunset over Dingle Peninsula
Killarney Nationalpark
If you are looking for peace and quiet, the Killarney National Park is the right place for you. Leave your hireal car and embark on an extended hike. Look forward to deep forests, lakes shimmering in the sunlight and fascinating mountain slopes. The Killarney National Park will leave you speechless.
A visit to the Gap of Dunloe is highly recommended. It leads you to enormous mountain slopes and gorges, the sight of which you will remember for a long time.
Islands
County Kerry is home to a variety of islands. The wild Iveragh Peninsula with the Ring of Kerry, the untouched Beara Peninsula and Inch Beach, which is also known as a surfer's paradise, are just a few examples. You should also visit the Skelligs and Blasket Islands. On one of the islands you can visit the remains of a monastery.
PANORAMIC ROADS
If you want to see as much of Kerry as possible, you should hire a car. In this way you can drive on the following fantastic panoramic roads: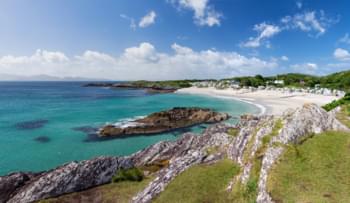 Beach along the panorama road Ring of Kerry
Ring of Kerry: The road leads past endless sandy beaches, mountain passes, cliffs, rugged coastlines and much more. If you're travelling by hireal car, you can drive at your own pace. Stop wherever you like and enjoy the breathtaking nature of Ireland.
Ring of Beara: The Beara Peninsula is wild and almost untouched. You don't have to worry about a lot of traffic when travelling the Ring of Beara with your hireal car. Just enjoy the landscape in peace and take beautiful photos.
Slea Head Drive: The Slea Head Drive panoramic road is an insider tip, especially for culture lovers. On the route you will pass numerous prehistoric relics by hireal car.
Visit Ireland's capital Dublin by hireal car
If you have a little more time in Tralee, you can also hire a car and take a trip to Dublin, Ireland's capital. Dublin has something to offer for every taste. Drive by hireal car to Dublin Castle, the impressive St Patrick's Cathedral or stroll along Liffey. For nature lovers, a hireal car ride to the Cliffs of Moher is well worth it. Enjoy the stunning scenery of the Atlantic Ocean and a walk along the cliffs. Back in Dublin, you can end the evening with a Guinness at the famous Temple Bar.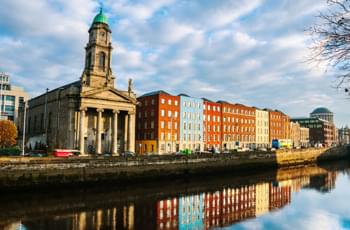 Discovering Dublin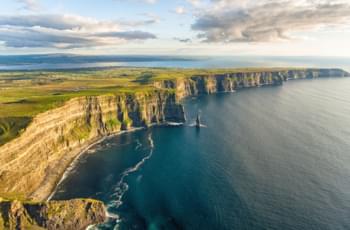 Cliffs of Moher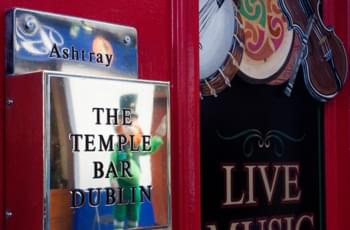 Temple Bar in Dublin