Hired car Tokyo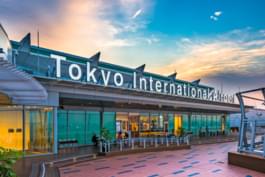 Tokyo International Airport
Are you looking for a hired car in Tokyo? Then find the best price offers with the online comparison service on Driveboo.com. Tokyo International Airport commonly knows as Haneda Airport (HND) is one of the two primary airports that serve the Greater Tokyo Area. It is located in Ōta, Tokyo, 15 kilometres (9.3 miles) south of Tokyo Station.
Which sights should I visit in Tokyo?
You will experience many benefits with your hired car in Japan. One advantage is being flexible and independent around Tokyo. You are not dependent on tourist groups and public transport. Tokyo is a world metropolis and offers a variety of beautiful sights that you can easily visit with your hired car.
In the list below, you find some examples of destinations that are worth visiting.
Tokyo Skytree
Tokyo Tower
Odaiba Island
Tokyo Disneyland
Ueno Park
Rainbow Bridge
Shinjuku Gyoen National Garden
Sensō-ji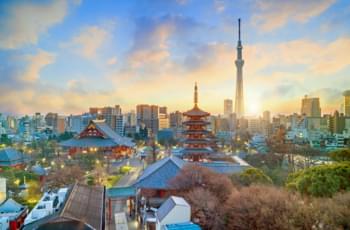 Skytree and Senso-Ji Tempel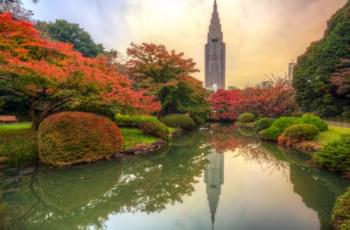 Shinjuku Gyoen National Garden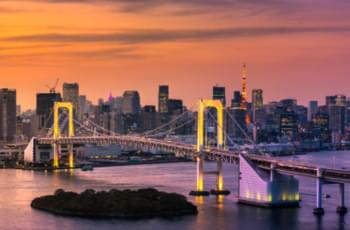 Rainbow bridge
Where can I pick up and return the hired car?
You have several options from where you can pick up your hired car, depending on how you arrive in Tokyo. One option would be, to collect the car directly after landing and start off your stay with your hired car. With this option, you have the advantage of saving money for public transport and you won't have to carry your baggage around.
The other option would be to collect the car in the city centre of Toyko. On Driveboo.com you can inform yourself about the different hired car stations that are near your accommodation. In the list below, you will find some examples of rental station locations:
Tokyo International Airport - HND
Narita International Airport - NRT
Tokyo city centre
Which type of insurance should I take?
Even if you drive very carefully and safely, damage may occur to the hired car. To ensure that you can continue your journey without stress, we recommend that you take out fully comprehensive insurance without excess. In the event of damage, you will have to advance the costs. However, you will be reimbursed by your insurance company after your arrival back home. Simply submit the relevant receipts when you return from Tokyo.
You have to pay close attention to the many pedestrians in Tokyo. Especially in the city centre, the traffic is very busy.
Important information about driving in Tokyo
Driving in Japan under the influence of alcohol is strictly prohibited. The maximum blood alcohol limit is 0,03 g.
Speed limits
One-way rentals
What are "one-way rentals"? A one-way rental is an option that you can choose while booking your hired car. One-way rental means that you pick up your hired car at one station and return it at another. In other words, this means that the pick-up station, therefore, does not correspond to the drop-off station
On Driveboo.com, you can inform yourself where rental stations are and where to return the hired car. Many car hire companies offer one-way rentals for a one-way fee.
In Tokyo, you can decide if you want to visit some more cities and destinations around Tokyo. For example, you can visit cities near Tokyo, such as Yokohama or Shizuoka.
Additional driver option
In addition to the main driver, who usually also booked the hired car, one or more additional drivers are also allowed to drive the hired car. Having an additional driver is a great option, especially for long journeys or longer tours with a hired car! So you can hand over the steering wheel and everybody has the opportunity to relax or just look out of the window and enjoy the scenery. If you don't book this option, only the person who booked the car is insured in case of an accident.
Cities near Tokyo
You can use the flexibility your hired car gives you, with which you are able to visit destinations and cities around Tokyo. In the table below, you will find some examples of other destinations and its distances from Haneda Airport (HND).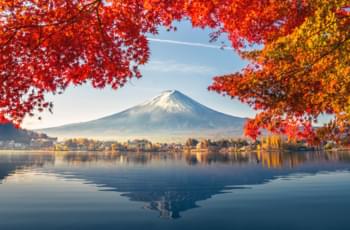 Mount Fuji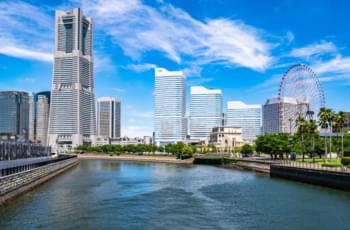 Yokohama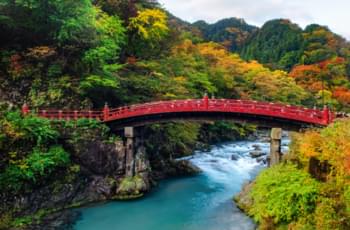 Shinkyo-Bridge, Nikko