Arrival at Guarulhos airport in Sao Paolo - Hire a car
Where is Guarulhos airport located? The largest airport of the metropolis is not located in the city of Sao Paolo, but in the city of Guarulhos. Most tourists who plan a trip in Brazil with a hireal car directly pick up their car at the airport. There are several advantages hiring a car directly at the airport.
Opening hours of the hireal car stations at the airport are usually longer. Therefore, there are no additional fees, even if your plane lands late in the evening or early in the morning.
The pricing of offers for hireal cars are usually cheaper.
You don't have to pay for a shuttle, taxi or bus to the city.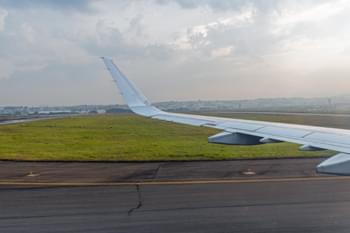 Why are hireal cars cheaper at the airport than in the city center? Many diffehire international and local car hire companies are located at airports and train stations. This results in more competitive offers. So compare prices in advance and reserve your car at Driveboo. You can then just pick up your car at the airport and save time and money. What is Driveboo? Driveboo offers you the possibility to compare and book offers for diffehire vehicles. Thanks to our search filters, you can easily find the right hireal car for your trip to Brazil. Boa viagem!
Hireal cars in Brasil - Choose the right insurance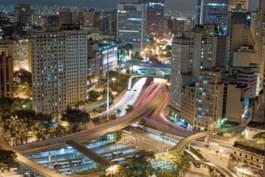 Before you book a hireal car for your next journey, there are several things to take care of. Especially choosing the right insurance is very important. It would be very
unfortunate if a damage event would ruin your holiday experience in Brazil. For this reason, we recommend the following insurance benefits.
Full comprehensive insurance without excess: What does full comprehensive cover without excess mean? Here, all damage caused to the vehicle during the hireal period is fully insured. Nevertheless, you must pay a deposit when accepting the hireal car. This deposit will be withheld for a short period, but will be refunded later by the car hire company. Therefore you are not responsible for any damages.
Liability insurance coverage: We recommend liability insurance with a coverage of at least € 1 million. In this way, you are insured against damage that you cause to others.
Glass, tyre and underbody insurance
Hireal cars - top-up fees
How old do I have to be to hire a car? Do I have to pay extra fees? If you are younger than 26 it is very likely that there will be an additional fee. Furthermore, if you are over the age of 64, additional fees may apply. These are charged by the hireal station. Please enter your age in our search machine at Driveboo. We will add the fees directly on the price for a more transpahire comparison of hireal offers. The exact amount of the age-related costs can be found in the details of the offer.
No limit of kilometres- Explore all what Brazil has to offer!
Brazil is a big country. With an area of more than 8.500 km² Brazil has a lot to offer, but also long distances that have to be driven. Many hireal car suppliers include just a limited number of kilometres when hiring vehicles. Therefore we recommend the option "unlimited kilometres" if you want to cover long distances while driving. Don't miss a thing during your car hire round trip.
Discover Brazil and the region of Sao Paulo by hireal car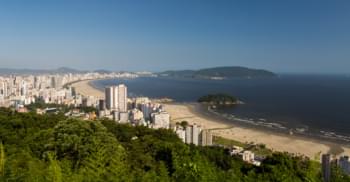 Guaruhlos, in the southeast of the state of Sao Paulo is the second largest region in Brazil. It is home to the most important international city of the country. The largest metropolis of the southern hemisphere of the earth. If you plan to drive longer distances, it is worth registering a second driver. Can two or three people drive the hireal car? You must add an additional driver to your hireal car reservation. Otherwise, the additional driver is not insured. There is a fee for additional drivers. How much does it cost to register a second driver? You can find this information in the hireal conditions of your offer. Where do I register the second driver? You can extend the insurance right before picking up your car at the station, yet our service team will also be happy to help you by telephone or e-mail!
Experience and visit Sao Paulo City
The airport is not far from the capital of the country. Sao Paulo offers not only an excellent nightlife, but also cultural diversity, numerous museums and other cultural institutions.