Discover Pakistan by hireal car
The best way to get to know Pakistan is by hireal car. If you're travelling by hireal car, you can drive flexibly to all the sights you want to see and get to know Pakistan's culture and traditions. Visit the cities of Gilgit, Islamabad and Lahore and marvel at the magnificent architecture, imposing palaces and beautiful gardens. Find the right vehicle for your trip to Pakistan on Driveboo.com. The portal will help you compare car hire prices and book your trip.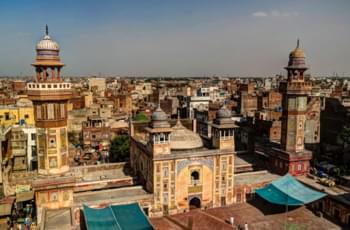 Visit Lahore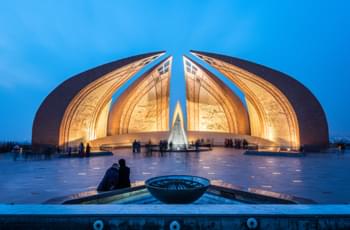 Discovering Islamabad
These are the airports in Pakistan
You can pick up a hireal car from any of the following airports in Pakistan:
If you book your desired vehicle online in advance, you can pick it up directly after your arrival at the airport. In this way, you will start your holiday stress-free and be mobile and independent of public transport right from the start.
Which highlights should I not miss in Pakistan?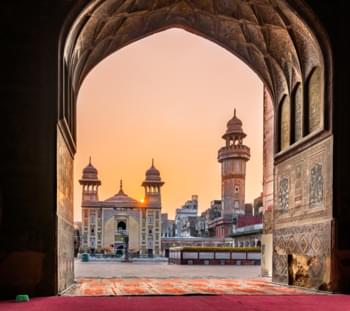 Wazir Khan Mosque
If you are travelling in Pakistan by hireal car, you should not miss these sights:
Sheesh Mahal
Saiful Muluk
Lahore Fort
Mohenjo-Daro
Rohtas
Margalla Hills
Wazir Khan Mosque
What should I look out for with my hireal car in Pakistan?
Road traffic in Pakistan is chaotic, colourful and above all dangerous. Don't be alarmed if you are suddenly overtaken by both sides or if there is a horn blowing when you stop at a red traffic light - these are largely ignored in Pakistan. For this reason, we recommend fully comprehensive insurance without excess. In this way, you will not have to pay any additional costs in the event of damage.
Driveboo.com wishes you a safe journey!