Car hire at Olbia OLB Airport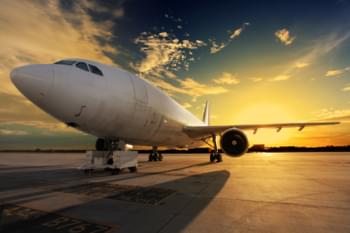 Olbia Airport, Sardinia
Are you flying to Olbia Airport (OLB) and would like to explore Olbia and its surroundings with a hired car? Then you can already book a cheap hired car from home and collect it right at the airport. There are more than 15 car rentals .
Compare the offers of the car rentals at the airport Olbia with Driveboo.com regarding insurances, accessories and prices, and decide for the hired car, which corresponds best to your requirements for a hired car.
Dream destination Sardinia - enjoy Olbia in summer
The flight is booked, the suitcases are packed, then let's go to Olbia Airport in summer. Olbia is located in Sardinia and is an excellent starting point for a variety of excursions. Visit for example the castle Pedres. From above you have a wonderful panoramic view over Olbia. Afterwards you can visit the church of the apostle Paulus. If you have had enough of sightseeing, you can go shopping in Olbia's local stores and boutiques. But what would a summer holiday in Sardinia be without sun, beach and sea? So get behind the wheel of your hired car and go to the beach. Take enough food and drink with you and look forward to a relaxing afternoon. Enjoy the view on the crystal clear water, go snorkeling or just let the summer sun shine on your stomach. From Olbia you can reach your dream destinations in summer quickly and comfortably.
The car hire station at the airport - you should pay attention to this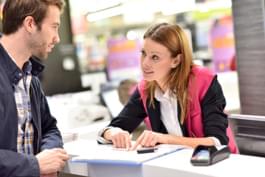 Although a number of international and regional car hire companies offer their services at Olbia Airport, not all of them are located in the arrivals terminal or another building on the airport premises. Rather, the rental stations are also located in the city center, so when hiring a car, you should make sure that your car hire company provides a shuttle service and from where you will be picked up if necessary.
The right car hire company at Olbia Airport
Below we have listed some of the car hire companies that offer their services from Olbia Airport:
Avis
Ellepi
Europcar
Hertz
Good to know: Here you can find gas stations at Olbia Airport
Unfortunately there is no gas station directly at Olbia Airport, but there is a Q8 gas station in the nearby Via Roma towards the city center, which is open 24 hours a day. So you can refuel your hired car there before returning it without any problems.
By hired car from Olbia Airport to the beach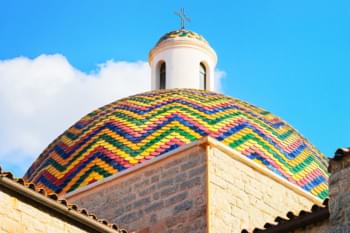 Chiesa di San Paolo Apostolo in Olbia
Would you like to go straight to the dreamlike beach sections with crystal clear water in the north of the island? Then you have made a good choice with Olbia Airport. Nevertheless, you should use the one or other day to go with your hired car to the center of Olbia, for example to visit the archaeological museum or the nearby sea museum. A walk along the Porto Rotondo is also recommended. It is also worth a diversion to the Chiesa di San Paolo Apostolo with its colorful domed ceiling. So take a little time and explore the city on your own. If you are planning a round trip with your hired car, you will find below some kilometre and distance information which might be helpful for your travel planning.
Car Hire DESTINATIONS FROM OLBIA AIRPORT
Discover Olbia and Sardinia with a hired car
It would be a pity to spend your holiday on only one beach section, because Sardinia with its five provinces has much more to offer. Take advantage of the freedom that a hired car gives you and explore the island along the coastal roads or take the S-shaped E25 motorway to reach Cagliari. You should also visit Alghero in the province of Sassari, located on the west coast, which is one of the most beautiful places in Sardinia with its Chiesa di San Michele.
View of Alghero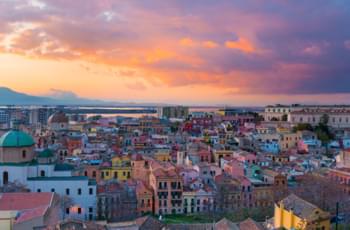 View of Cagliari
What are the sights in and around Olbia?
In the following we have put together some more sights that you should definitely visit with a hired car:
the tombs of the giants near Santa Reparata

the National Archaeological Museum in Cagliari

the roman amphitheater in Cagliari

the impressive gorge Gola Gorropu near Urzulei

the Castello in Bosa

the Grotte di Nettuno in the province of Sassar
With the hired car comfortably from the airport to Olbia
If you don't want to jump into your rented car right after your arrival despite your short flight, you can also reach the city center from Monday to Friday by bus, which leaves the airport about every 20 minutes and takes you to the city center for a small fee. Of course, you also have the possibility to take a cab to the city center to relax after your arrival.
Our tip: If you don't want to hire your hired car directly after your arrival, many car hire companies also offer the possibility to have the hired car delivered to your hotel for a fee.