Book a hired car at Naha airport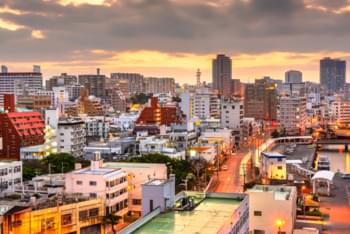 A trip to Japan by own hired car will turn into an unforgettable adventure for you. Experience one of the five main islands with your own hired car and discover the magical Japan on your own. At Naha Airport, you can pick up the hired car directly after your arrival with the plane and start your journey. Even if you are not on the main island of Honshu, the island of Okinawa also has a lot to offer its visitors. Via Driveboo you will find the cheapest deals, so that nothing can stand in the way of your car hire round trip.
Sights around Naha Airport to explore in summer
When travelling to Okinawa Island, you can already pick up your hired car at the airport and start your summer holiday relaxed and carefree. Already near the airport, there are numerous sights that you will reach in a short driving time. If you have booked an accommodation in Naha, you will only have to drive under 10 minutes to get to the city. The airport is very central and easy to reach. Below you will find sights that you should not miss.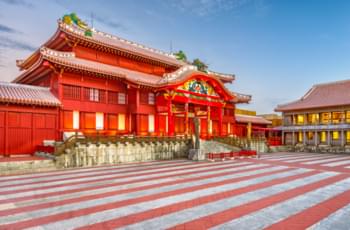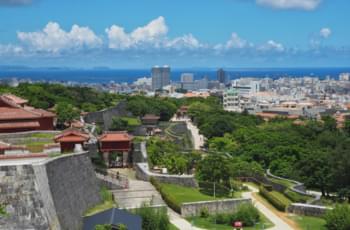 Naha Airport - key information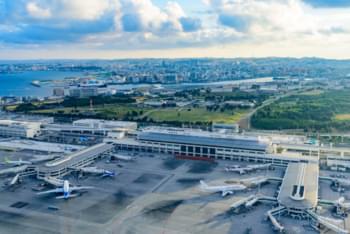 Naha Airport belongs to the city of Naha and is located on the island of Okinawa, which in turn belongs to Japan. Besides some international connections to China or South Korea, the airport is mainly known for its domestic flight connections. So if you want to explore Okinawa by hired car, you can pick up the hired car at Naha Airport and also return it there to catch an onward flight to the Japanese main island Honshu. From Naha airport, you can get to the capital in just a few minutes drive. Despite most domestic connections, the airport is busy and handles about 21 million passengers a year.
What providers can you find at Naha Airport?
At Naha Airport, you can book a hired car upon arrival and thus start your trip right after landing. So you are from the beginning flexible and independent on the road and can start your trip uncomplicated. Via our homepage, you can obtain information about the offers at Naha Airport in advance from the comfort of your own home.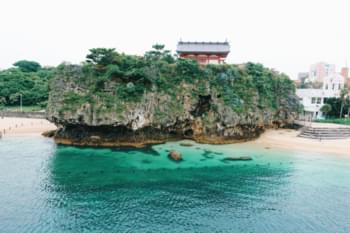 Are you travelling with the family and want lots of space and comfort? Then book yourself an SUV or a small van. If you're just travelling as a couple and looking for a small, maneuverable vehicle, a compact car may be for you. At Naha Airport, you'll find deals from:
Alamo
Enterprise
Europcar
Nissan
When is the best time to travel to Naha?
Japan is a tourist destination which attracts tourists all year round and is always worth visiting. Due to the extension from north to south, the climatic conditions in the different regions are very different. Some months are generally more recommended than others, especially if you want to experience certain events such as the cherry blossom season. If you want to travel at this time, you should book flights and accommodation a few months in advance, as they are usually booked out early or then only very expensive. With a hired car it is worthwhile to travel to Japan all year round. If you book a hired car, you are, regardless of weather and temperature situation, always flexible. Enclosed you will find a climate table, which shows the monthly temperatures and also the water temperature of the island of Okinawa. So you can plan your holiday exactly and decide when a round trip by hired car to Naha would suit you best.

The additional driver - a great option for your Japan holiday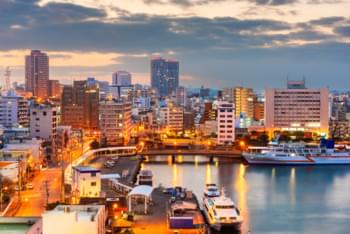 If you are travelling in Japan for a longer period of time, adding an additional driver is a great option for you to spend your holiday in a relaxed and comfortable way. By registering another person as a driver or rider, you can take turns driving and thus spend some stretches relaxing in the passenger seat and enjoying the view. Note that car hire companies charge an additional fee for registering an additional driver. In addition, you should make sure that all driving persons are really registered with the car hire. Only in this way are they also really covered in the event of damage, so you do not have to expect additional costs.