Experience Lapland in winter from Kittilä by hired car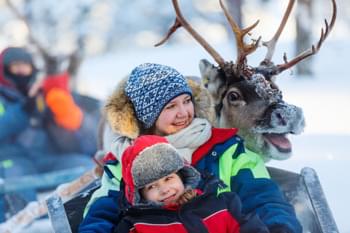 Rentiersafari in Lappland
If you are planning a trip to Lapland in winter, there is one thing you should be prepared for: Snow! It will be freezing but massive amounts of snow turn the landscape into a real winter wonderland! Temperatures fall below zero and it gets rather dark most of the day. Go on an enchanting journey during the wintertime with your hired car and experience that Christmas here is much more than just a day. With a hired car you can experience on your own what nature and winter means in Finland. When is there snow in Finland? Lapland is covered with snow for about half of the year. Therefore, you should not forget to check at the car hire station that you have been given snow chains.
Roadtrip in Lapland
Lapland is a region that covering huge areas across northern Norway, Sweden and Finland. This region of Finland is quite sparsely populated. Who would like to experience an adventure in the middle of nature should plan a road trip with their rented car starting from Kittilä. For a Road trip Lapland offers best conditions. Here you can find wide treeless tundra areas, wide winter forests but also mountains. In addition, you can not only experience this region on your own with your hired car, but also experience exciting things like a husky sled tour in the powder snow or a polar light observation.
Car hire stations at Kittilä Airport - KTT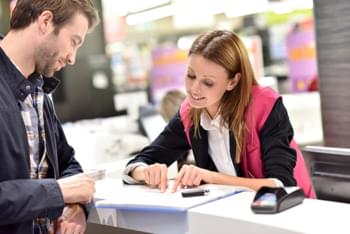 The airport of the region is located in the far north. The municipalitie's name is the same as the airport: Kittilä. It connects the municipality and region with the capital Helsinki and is therefore an important traffic junction for the population of Northern Finland. Yet the airport also plays an important role for tourists, as it offers regular flights from Kittilä to Helsinki through airlines such as Finnair, SAS Scandinavian Airlines and Norwegian Air Shuttle, as well as scheduled flights to Turku, Tampere and Ivalo. Since 2015 Lufthansa also offers a seasonal direct connection from Germany. Would you like to experience nature in Northern Europe by hired car? Various partners of Driveboo offer rental cars at the airport. Simply book online on our price comparison portal and see favorable offer.
At the airport you will find the following partners of Driveboo:
Addcar
Avis
Budget
Europcar
Green Motion
Hertz
Scandia
Thrifty