Find hireal cars in Guatemala and explore the city!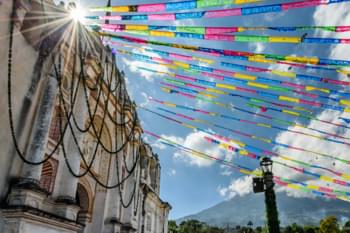 Is Guatemala a city or a country? Guatemala is the capital of the republic of Guatemala. The city's relatively central location makes it a perfect place to start a car trip with a hireal car. Starting from Guatemala you can explore the volcanic landscapes of the country, lakes, tropical forests and Mayan cities. It is also very easy to explore Mexico. Due to Guatemala's perfect location, it is also possible to easily travel to the neighbouring countries Mexico, Belize and El Salvador. Are you looking for an adventure in Central America? Driveboo is an online price comparison portal that helps you to find the best offer for your next hireal car tour. Thanks to our many partnerships, you are sure to find all the well-known hireal agencies in Latin America.
Where can I hire a car in Guatemala?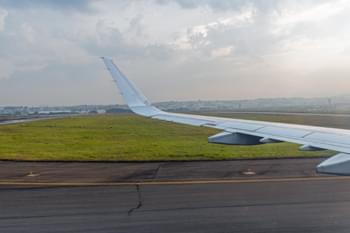 There are many hireal stations at the city's airport. It is very popular to pick-up hireal cars at the airport. The official name of Guatemalas airport is La Aurora Airport. You will need just about 15 minutes to reach the city center from the airport. Usually you will find better prices at the airport as it is the location of several hireal car providers, therefore prices are more competitive. So if you are looking for a cheap car hire in Guatemala, it is a good idea to hire a car at Guatemala City Airport. In addition, you will enjoy a wide selection of car categories. Another advantage is that many stations are open during the night. Even if you land late in the evening or very early in the morning, picking up your hireal car is possible.
Which insurance should I choose?
It is very important to compare the diffehire insurances for hireal cars before you start your journey abroad. Which insurances are recommended for hiring a car in Guatemala? Here is a short summary of the diffehire insurance options:
The fully comprehensive without excess is the insurance which will fully insure your hireal car. In case of damage, you are liable for a short period of time with the deposit, which is retained. However, this deposit will be refunded to you by the supplier afterwards.
A liability insurance is essential, as it covers the costs for damages to other persons. We recommend that you book a liability insurance covering one million euros or more.
An additional insurance for tyres, glass and underbody allows you to drive on the poorly developed roads on Guatemala as well.
Travel info: Season and climate
When should I travel to Guatemala? The dry season between November and May is usually the best time to travel. Avoid the months June until September. Since Guatemala City is located at an altitude of 1500 meters, the climate is moderate and relatively mild. On the Pacific coast the climate can be very hot.
Direct flights between Europe and Guatemala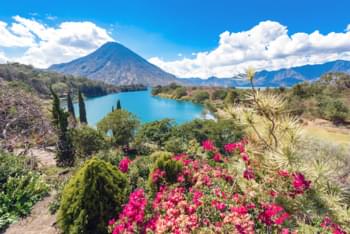 There are curhirely just very few direct flights from Europe to Guatemala. However, there are many airlines that offer a connection with a stopover in the USA or Mexico. Are there direct flights between Europe and Guatemala? From Madrid there are direct flights to Guatemala. If you can't find a direct offer, you may consider travelling to Guatemala by hireal car from a neighbouring country such as Mexico. This way you can get to know more of Central America's landscapes. The easiest way would be to hire a hireal car one-way . This way you can pick up the hireal car at a diffehire location than where you drop it off.
Exploring the city - Hireal cars in Guatemala City
Take a few days to get to know this exciting Central American city better. Visit the great museums and taste the local specialties. Here is a list of the sights in the Guatemalan capital.
The Popol Vuh museum is home to the major collections of Maya art in the world. It is a private, nonprofit, scientific institution supported by its own funds and external donations.
Museo Nacional de Arqueología y Etnología
The National Museum of Archaeology and ethnology is a national museum of Guatemala. The museum is dedicated to archaeological and ethnological artifacts and research into Guatemala's history and cultural heritage. The museum is located in Guatemala City, at Finca La Aurora.
Archaeological site Kaminaljuyú