Hire a car and discover the region of Galicia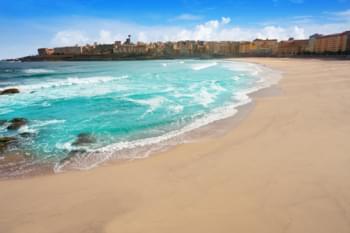 Coast in Galicia
Explore the region of Galicia in Spain with a hireal car on your own! In addition to the city of Santiago de Compostela, known to pilgrims from all over the world for the famous Camino de Santiago, this region of Spain has a beautiful landscape. You can hire a car to visit other Galician cities and towns such as A Coruña, El Ferrol, Lugo oder Ourense. With Driveboo's car hire price comparison you have the opportunity to quickly and easily compare the right vehicle for your holiday in Galicia. This way you can find a cheap hireal car and explore Galicia independently.
Where can I hire a car in Galicia?
In Galicia you can hire a car at various locations. To ensure that everything runs smoothly on site, you can book your dream car online in advance. In addition to the vehicle model, you can also select additional options such as equipment features, inclusive and insurance services. You can then pick up your hireal car at the following locations in Galicia:
Santiago de Compostela: End of the Way of St James
The Pilgrim's Way to Santiago ends in the Spanish capital Santiago de Compostela. But the place of pilgrimage has even more to offer than the imposing cathedral. Hire a car and visit the City of Culture of Galicia or the monastery of San Martiño Pinario. Art and culture lovers will be delighted at the Galicia Contemporary Art Center and the Museo del Pueblo Gallego. Whatever your plans for Galicia look like, with a hireal car you can reach all your destinations flexibly and independently.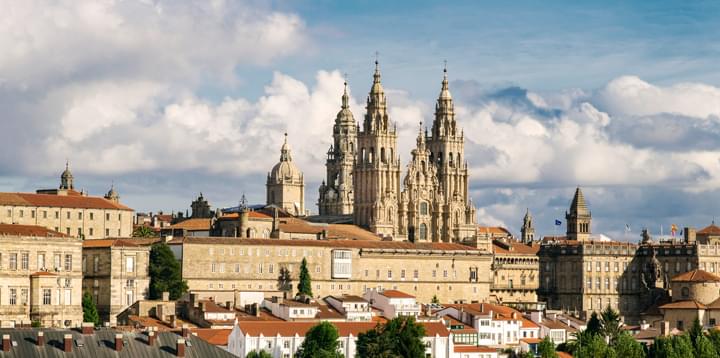 View over Santiago de Compostela
The must-sees and must-dos in Galicia
Of course, tapas should not be missing on a trip to Galicia. Galicia's cuisine is characterised by scallops, seafood, sea octopus and much more. Have a seat in one of the restaurants and enjoy Galicia's delicacies.
Take the wheel of your hireal car and drive to the famous Torre de Hercules, the landmark of the city of A Coruña. Here you can take a relaxing stroll along the coast and enjoy the fresh breeze.
The city of Pontevedra is also worth a visit by hireal car. Here you can stroll along the harbour and enjoy the sun in the case of good weather.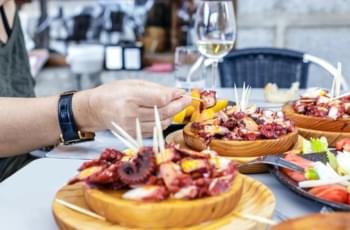 Tapas in Galicia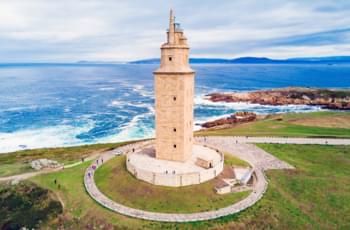 Torre de Hercules in A Coruña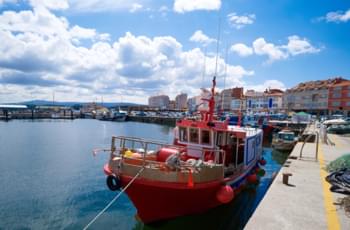 Port in Pontevedra
Although Galicia is clearly colder than the Balearic island Mallorca, it has many historical sights to offer.