Hireal car Chile: Experience pure variety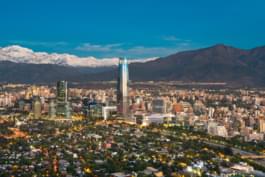 Skyline of Santiago de Chile
Chile offers its visitors gigantic mountains, breathtaking coasts, colonial cities and lonely deserts. Discover all the highlights in Chile flexibly and independently by hireal car on your own. Put together your individual list of highlights and look forward to a journey through the longest country in the world. You will find the right companion for your trip on Driveboo.com. Compare the prices of car hire companies and book your desired hireal car at the best price.
Chile car hire: Pick up your hireal car at these locations
Book your desired car online in advance and pick it up directly at one of the car hire companies in Chile. You can find car hires at the following locations:
Alternatively you can pick up your hireal car directly after your arrival at one of the following airports in Chile: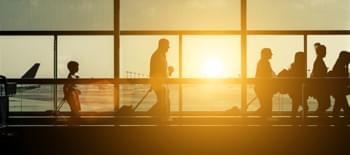 Collect your hireal car directly at the airport
Remember to take out fully comprehensive insurance without excess! In the event of damage, no further costs will be incurred.
Highlights in Chile
You don't have to worry about boredom in Chile. Whether culture, nature or sports lover - there is something for every taste. The most comfortable way to reach your desired destinations is by hireal car. Don't miss the following highlights in Chile:
A definite must-see when travelling through Chile is the Atacama Desert. It is considered to be the driest desert in the world and stretches along the Pacific coast. Here are a few tips on what not to miss in the Atacama Desert:
Riding over the sand dunes
Bathing in the hot springs of the Puritama Valley
San Pedro
Sandboarding
If you have a little more time in Chile, then you should definitely spend a few days on Easter Island in the Pacific. It is the most remote inhabited island in the world and owes its fame to the up to 6 m high stone figures. But also the crater of the volcano Rano Raraku and the coastal waters with many colourful fish species are worth an excursion.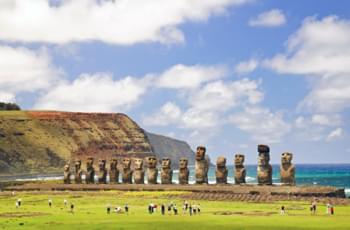 Stone figures on Easter Island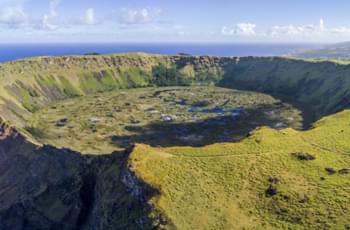 Crater on Easter Island
The colonial city of Valparaíso should definitely be on your list. Drive to various museums and other sights in your hireal car and end the evening in one of the pubs on the Cerro Concepción or the Cerro Alegre.