Car hire Ceará: Explore Brazil on your own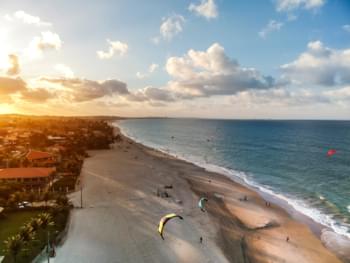 Beach in Ceará
What do you think about an adventurous trip by hired car through the Brazilian state of Ceará? Now is the best time for it! Book your hired car online in advance and look forward to Ceará in Brazil. The state has everything your heart desires from beaches to landscapes to cities like Fortaleza. The best way to explore Cearás is by hired car. This way you are always flexible and independent of public transport. On our portal Driveboo.com you can select vehicle class as well as further equipment features and additional options for your hired car. Ceará is waiting to be explored by you with a hired car.
Where can I pick up my hired car in Ceará?
In the state of Ceará you can pick up your hired car at various locations. Are you travelling to Brazil by plane? Then a pick up directly at Pinto Martins Airport is suitable. Simply book your dream car from home. This way you will have less stress after your arrival in Ceará. In the state of Ceará you also have the possibility to hire a car at these locations:
Which highlights in Ceará should I not miss with a hired car?
Mercado Central in Fortaleza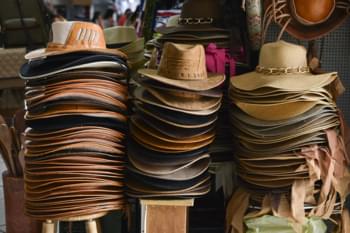 Hats on the Mercado Central
Drive with the hired car to Fortaleza in Brazil and stroll through one of the interesting markets. The largest and most popular is the Mercado Central de Fortaleza. Look forward to four floors full of clothes, jewelry, hammocks and much more. If you are looking for a souvenir for your loved ones at home, you are guaranteed to find it at the Mercado Central. For a little refreshment in between, there are numerous food stalls where you can try all kinds of food. So what are you waiting for? Park your hired car and visit the Mercado Central in Fortaleza.
Beach Park
The Beach Park is the biggest water park in Latin America and can be reached within half an hour from Fortaleza in Ceará. Jump off one of the highest water slides in the world, relax in the extensive sauna area and enjoy the different pools. The Beach Park is something for the whole family.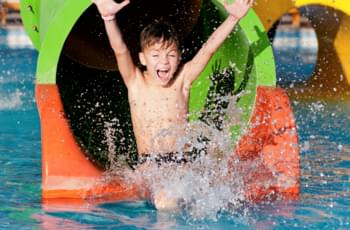 Sliding fun at Beach Park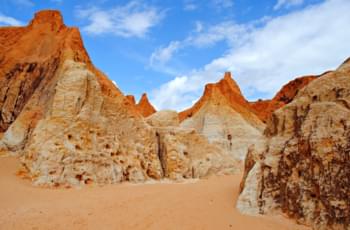 Morro Branco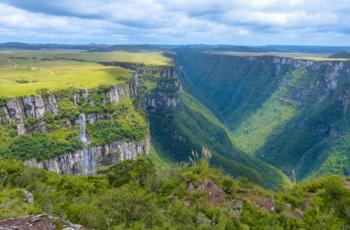 Fortaleza Canyon
OTHER SIGHTS
Morro Branco
Fortaleza Canyon
Jericoacoara National Park
With the hired car to the most beautiful beaches in Ceará
Cumbuco Beach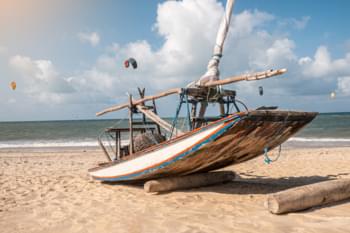 Boot am Cumbuco Beach
Make a day trip from Fortaleza to the beautiful beach of Cumbuco. Take part in some of the adrenaline filled activities or relax on the white sandy beach. Explore the breathtaking scenery and explore the many bars and restaurants by hired car. The beach is usually not very crowded, so you can take an undisturbed walk through the spectacular sand dunes. The Cumbuco Beach is well suited for families as it offers a lot of activities. You can do the following things here:
Tour with a beach buggy
Sand-surfing
Jet ski or banana boat
Wind- and kitesurfing
Canoa Quebrada
Canoa Quebrada is an old fishing village on the Atlantic Ocean. The area captivates by its picturesque, white sandy beaches, which you can easily reach by hired car. There are palm trees everywhere and the sea glows blue. You can look forward to steep coasts and huge sand dunes, which provide for varied holidays. At the beaches of Canoa Quebrada you can kite, surf, swim or just relax. How about paragliding or horseback riding for a change? In the evening you can dance at one of the parties.
MORE DREAM BEACHES
Jericoacoara
Beberibe
Paracuru
Preá
The traffic regulations in Brazil at a glance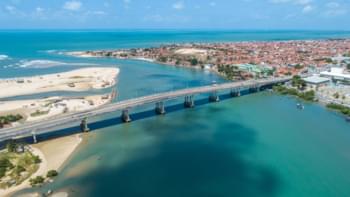 With the hired car through Brazil
If you are travelling with a hired car in Ceará, you should always follow the traffic rules. Nobody wants to get into trouble and unnecessary stress while on holiday.
In Brazil, right-hand traffic applies.
Speed limit: 30-40 km/h in cities, 60 km/h outside cities and 110 km/h on motorways
Blood alcohol limit: 0.0 per mille
Should an accident occur despite a careful and anticipatory driving style, you can reach the appropriate facilities by calling the following emergency numbers: