How do I book a hired car for Bordeaux on Driveboo?
In order to provide yourself the best protection during your hired car period, you should always choose the insurance option "fully comprehensive without excess" and make sure that you have a high liability coverage. All car hire providers require a deposit. The amount varies among the car hire companies. If the rented car is returned without damage, the amount previously debited will be credited to your credit card or, alternatively, your deposit, which was paid in cash, will be refunded.You also have the option to arrange an additional driver to be included in the hired car. Usually an additional fee is charged for this. However, there are also offers that include an additional driver free of charge.
Enjoy Bordeaux in winter by hired car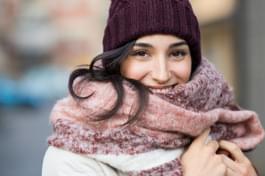 Have you ever been to France with a hired car? Winter is already knocking at the door. The cold time of the year is starting. However, you should not hibernate until spring. Bordeaux in France is waiting for you. The city is well-connected to other parts of France and Europe. Therefore, a hired car tour is a wonderful idea to turn your winter vacations into a real adventure.
Here is a list of suggestions of what you can do during the cold season in Bordeaux during a car hire tour:
Ice skating on the Patinoire de Mériadeck
Visit one of the many museums
Day trip Pyrenees
And much more...