Book your rental car without using a credit card - How to do it: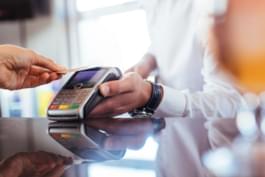 A rental car is ideal for exploring the area while travelling. The catch: Many car rental companies require a credit card to rent a vehicle. On Driveboo.com you will find offers from different car rental companies, which you can also book without a credit card. You can usually pay for this by direct debit (SEPA) or EC card.
Where can I book a rental car without a credit card?
Again and again, the question arises whether a rental car can also be booked without a credit card, because not every rental car driver has a credit card. Most car rental companies currently accept only one payment method - the credit card. Because this is the only means of payment that has a credit line that serves as security for the respective car rental company. However, you can also find offers without a credit card on our online portal on Driveboo.com.
The main driver must pay a deposit for the car before the rental begins. He does this with a credit card in his name. The deposit will be blocked on the credit card during the rental period. If the rental vehicle is returned undamaged, the car rental company will release the blocked amount on the credit card (this can take up to 14 days). Since other payment methods do not currently offer this security, it is difficult to get a rental car without a credit card. Booking a rental car without a deposit is currently only possible to a limited extent.
What are the alternatives to renting a car with a credit card?
CAR HIRE BOOKING WITH CASH DEPOSIT
If you do not have a credit card, at selected car rental companies you have the option of paying the deposit as a cash deposit or paying with your Maestro Card. This means, that you don't need a credit card. At the moment you can use the cash deposit e.g. with our partners Sunny Cars, TUIcars and some other providers.
CAR BOOKING BY EC CARD
More and more car rental companies are accepting debit cards, i.e. cards that are directly linked to a checking account, often simply called an EC card. If the rental car booking and payment by the EC card is possible, the rental price will be debited from your account before the rental begins. The car rental company also reserves the right to withdraw the deposit from the account and to credit it again after the rental has ended.
​
BOOKING A RENTAL CAR BY BANKING
​Another way to book a rental car without a credit card is to pay by direct debit, the so-called SEPA direct debit. Simply enter your IBAN and BIC when booking. The amount is then usually debited two to three weeks before the start of the rental. These "no-deposit" packages allow you to rent a car without a credit card or deposit.
A rental car without a credit card abroad
A rental car is particularly worthwhile for stays abroad. However, only a few rental car providers offer the option of renting a rental car abroad without a credit card. In the United States, in particular, it is almost impossible to rent a rental car without a generally accepted credit card. Only those who have a Visa or MasterCard can enjoy a rental car in the United States.
Is it possible to book a rental car abroad without a credit card?
Yes, our partner Sunny Cars offers for the popular travel destinations such as B. Mallorca, Menorca, Ibiza, Gran Canaria and Tenerife an interesting offer. At Sunny Cars, it is possible to get a rental car without a deposit thanks to the no-deposit package. Payment is made by direct debit or PayPal. Since no deposit is due, a credit card is not necessary. For example, it is possible to explore Mallorca, Ibiza or Gran Canaria comfortably and independently with a rental car without a credit card.
Important information about picking up a rental car
So that in the event of a damage you only have to pay for the damage that you are actually responsible for, we recommend that you document all existing defects when you pick up the rental car and have them confirmed by the car rental agent on site.