Hire a cheap car at the Airport Bologna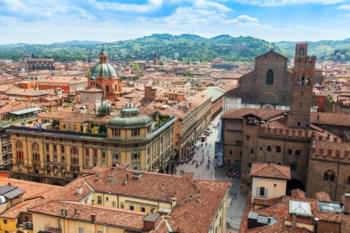 Book a cheap rental cars on the Airport Bologna
Italy is a popular destination all year round. Bologna is a lively and vibrant city in the north of Italy. Getting to Bologna is easy via the international airport. Cheap direct connections can be found all year round from all over. Upon arrival at Bologna airport, it is best to pick up your hired car. On Driveboo you can compare the best offers for rental cars at the airport Bologna. Benefit from our years of experience in comparing rental cars. We work with all car hire companies located at Bologna Airport. After your arrival you can independently and flexibly explore all the sights of Bologna. Of course you also have the possibility to pick up your hired car at an ideally located station in the city.
Main advantages of picking up your hired car at the airport of Bologna:
longer opening hours and better service
wider range of car hire companies and rental cars
cost savings due to increased competition
time saving and independence directly upon arrival
Where to pick-up my hired car on the airport of Bologna?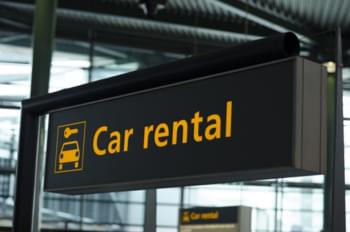 Car hire counters at the ground floor
The car hire counters are located approximately in the middle of the first floor of the arrival terminal. From here you can reach the Car park P3 within a few steps. Your previously booked hired car is already waiting for you here. After a few formalities, you can drive directly to the most beautiful destinations of northern Italy. Usually the common documents will be requested from you upon arrival. Here is the last possibility to enter an additional driver. This way your travel companion enjoys full insurance protection just as you do. This option is especially recommended for planned road trips. The deposit for your hired car is usually paid by credit card. It is a normal procedure and a good indicator for reliable car hire companies. In rare cases you can also pay the deposit in cash. You can check your options in your rental conditions.
Good news: The additional driver is already included in the price of many offers on Driveboo. Compare the best offers for a hired car at Bologna Airport easily from home.
Which car hire companies operate at the Bologna airport?
In addition to the price advantages, you benefit from the high availability if you book in advance. Especially at popular travel times, the best models are quickly out of stock. On our portal you will find directly available rental cars at Bologna airport. We have selected our partners with great care to guarantee you the best possible experience.
Choose from the following car hire offers at Bologna Airport:
Alamo
Autoeuropa
Autovia
Avis
Budget
Dollar
Enterprise
Europcar
Firefly
Filling up your hired car at the Airport Bologna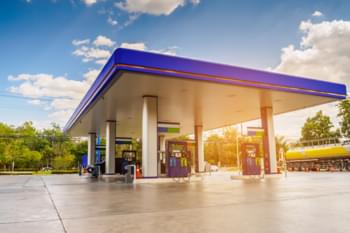 Gas station located nearby the Airport Bologna
In general we recommend all our customers to choose the best fuel option (full/full). By this you pick up your hired car with a full tank of fuel and return it in the same way. This saves time and money in all cases. Where is the nearest gas station from Bologna airport? There are several petrol stations in the immediate surroundings of the airport. The nearest gas stations are located on Via Persicetane. Here you can choose between an Eni Station and a Q8 petrol station.
Hire a car and explore whole Italy with it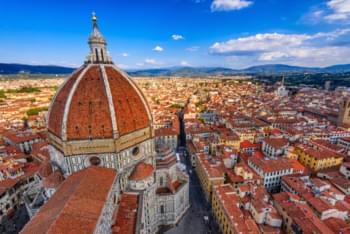 Driving from the Airport Bologna to Florence
Do you need a change of scenery after so much art, culture and tortellini? Then simply escape the seventh largest city in Italy with your hired car and set off on your journey. A popular destination is Genoa, the city by the sea, where one palazzo seems to follow the next. Florence is also worth a visit! The city of a hundred sights, with its famous Piazzale Michelangelo, the cathedral Santa Maria del Fiore and the almost threatening Palazzo Vecchio should be seen by everyone. Venice, the city of dreams,
fascinates its visitors with its 4 km long Canal Grande. If, on the other hand, after your city trip in Bologna, you are more in the mood for a multifaceted place with a lively party atmosphere, you can take your hired car to Rimini.
Interesting cities and places to visit nearby the Airport Bologna