Car hire at Bangkok Airport BKK
Are you looking for a hired car in Bangkok? Check out our price comparison service on Driveboo.com to find the best hired car deal for your stay in Bangkok. Depending on how you arrive in Bangkok, you have several options from where you can pick up and return your hired car. If you arrive at the Bangkok Airport (BKK) you can directly pick up your hired car right after landing and start your trip with your hired car. On our portal, you can not only hire a car at very low prices, but you can also equip the hired car with the desired accessories (children's seats or navigation system). At Bangkok airport (BKK), all you have to do is sign the rental agreement with the car hire company and inspect the car before you go to the hotel.
Explore the city starting at Suvarnabhumi Airport by hired car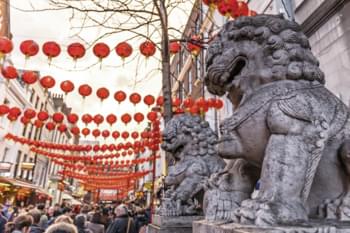 Streets of Bangkok
Bangkok is the capital and at the same time the most populous metropolis in Thailand. In Thai, the city of Krung is called Thep Maha Nakon, it is located in the Chao Phraya River delta and covers almost 1,600 square kilometres. Bangkok City is home to more than eight million people or 12 percent of the Kingdom's total population. With its contrasting appearance, Krung Thep attracts millions of visitors every year. The city's many highlights include imposing temples, picturesque floating markets and the vibrant life of Chinatown. Another attraction is the varied Thai cuisine, which can be enjoyed in countless street restaurants as well as in the gourmet temples of exclusive hotels.
General information about Bangkok Airport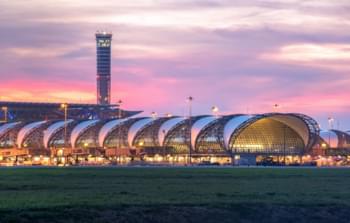 The International Airport Suvarnabhumi is one of the largest airports in the world and welcomes arriving passengers in a state-of-the-art terminal with a steel trussed roof. It is the home airport of the airlines Bangkok Airways, Thai AirAsia and Thai International Airways. In addition, more than 80 airlines fly regularly to the airport, some of them with the Airbus A380; the new Bangkok Airport is frequented by 50 million passengers every year and is designed to be very clearly laid out, but due to its dimensions it requires long walking distances after landing.
Arrival at Bangkok Airport
Once you have landed, follow the signs labelled Immigration Passport Control. As soon as you have your entry stamp, the next step will take you to the displayed treadmill for baggage collection. From the immigration to your baggage carousel it is only a few meters, the scoreboard is located directly behind the entry counters. With your baggage, you pass through customs and then arrive in the huge arrivals hall, where numerous counters provide free hotels and every car hire company has its counter.
Pick-up at Bangkok Airport BKK
If you have booked your hired car on our website, there is not much left to do at Bangkok Airport BKK. You have to check the rental agreement for all the selected details, sign it and then receive your car. Every car hire company present at Suvarnabhumi Airport has a pick-up point in one of the multi-storey car parks not far from the terminal. Since there is no shuttle bus connection, you have to walk to the pick-up station. Each pick-up station is also divided into a reception and return area, so you should look for your hired car in the right area.
Filling up the Hired Car at Bangkok Airport
A further aspect should be clarified with the car hire company at the pick-up station at the latest before you pick up your hired car at Suvarnabhumi Airport. It is a matter of the tank regulation, which also stipulates in Thailand that a car must be handed over with a full tank and must be returned with full tanks. Ask your car hire company for a petrol station at the International Airport BKK or in the immediate vicinity.
Which speed limits do apply in Thailand?
Book a cheap hired car and go sightseeing with it
Hiring with us means that your holiday in Thailand starts directly at Bangkok BKK Airport. You sign the rental agreement with the car hire company, pick up the vehicle at the pick-up point and drive to your hotel in Bangkok. After a relaxing night, the hired car is ideal for extensive discovery tours. There is a lot to see in the surroundings of Bangkok, here are some tips.
In the list below, you will find several sights you can visit with your hired car:
Temple of the Emerald Buddha

The Grand Palace

Wat Arun Ratchavararam Temple of Dawn

Wat Traimit Withayaram Worawihan

Wat Phra Chetuphon (Wat Pho)

Sanphet Prasat Palace, Ancient City, Bangkok, Thailand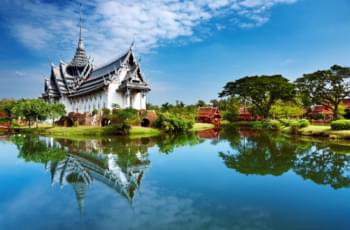 Sanphet Prasat Palace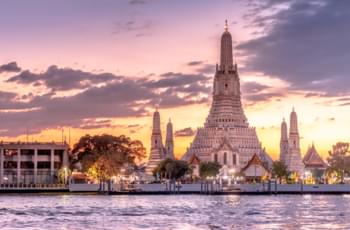 Wat Arun Ratchavararam Temple of Dawn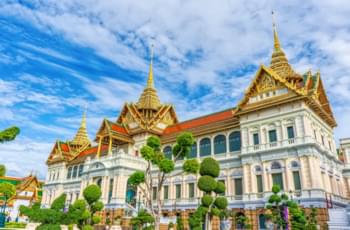 The Grand Palace