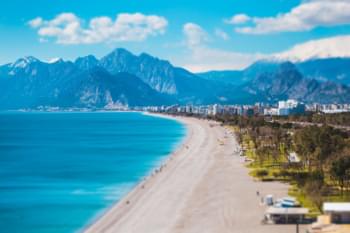 Book a cheap rental car in Balikesir
Rental car for one day
You can book a rental car in Balikesir from as little as 41 $ per day. Popular day trip destinations such as Izmir can be easily reached by rental car.
Rental car for a week
If you want to be flexible during your whole stay in the Balikesir region you can book a rental car from 282 $ per week. With a rental car you can easily travel from Balikesir to the metropolis Istanbul or the Aegean coast around Izmir.
Book a small car
Book a family car
You can book a family car in Balikesir from 383 $ per week. With a family car you have enough storage space for all your luggage.