Embark on a road trip through Albania by hireal car
Those who go on a road trip through Albania by hireal car can look forward to an adventurous journey. Potholes, missing signposts and chaotic traffic are inevitable in Albania. But isn't it precisely this uncertainty that makes a road trip so special? In order to be on the safe side at least concerning the hireal car, you can compare the offers of the car hires in Albania on Driveboo.com. Simply book your desired hireal car at the best price from home. What are you waiting for? Book the right hireal car and look forward to an unforgettable road trip through Albania!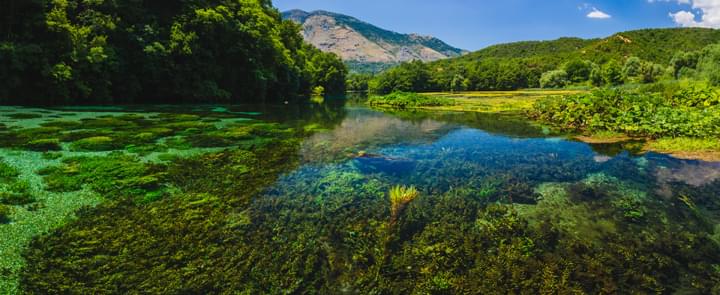 Discover Blue Eye in Albania
Car hireal Albania: Where can I pick up my hireal car?
Take out fully comprehensive insurance without excess. In this way you will not incur any additional costs in the event of damage!
With the right hireal car through Albania
A perfect road trip through Albania definitely includes the right vehicle. On Driveboo.com you can choose the car of your dreams. The following models are at your disposal:
You can also select the equipment individually. You can opt, for instance, for additional air conditioning and automatic options. This guarantees you a pleasant driving experience.
Discover Albania's must-see destinations by hireal car
Especially for nature lovers and culture enthusiasts, Albania is a paradise - forests, mountains and a multitude of sights are waiting to be conquered by you. With a hireal car you will be optimally equipped to reach these highlights:
Syri i Kaltër
Dajti
Rozafa
Porto Palermo
Osum
Lëkurësi Castle
Gjipe Beach
Berat Castle
Sazan
Enjoy your road trip by hireal car through Albania!