Exploring Rosenheim and Germany by hired car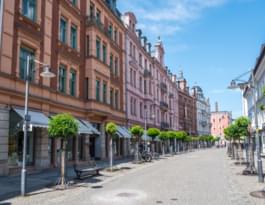 Thethird-largest city in Upper Bavaria scores points apart from its fantastic nature with its location: as a hub between Munich, Salzburg and Innsbruck as well as just around the corner from Lake Chiemsee, Rosenheim offers the perfect base for exploring the region. Thereby a hired car offers you incomparable freedom. With Driveboo you can compare the offers of the car hire companies in Rosenheim and book a hired car for Rosenheim easily online.
In winter with the hired car through Rosenheim
In winter, unfortunately, you are very limited by the cold, but that doesn't mean you can't have fun and relax. Because in winter there is finally snow again and you can also finally look forward to Christmas and the Christmas season. Especially in Rosenheim, because there you have an incredible number of opportunities to practice your beloved winter sports. Likewise, you can visit the Rosenheim Christmas Market, or just visit the Munich Christmas Market, because Munich is only an hour away from Rosenheim by hired car.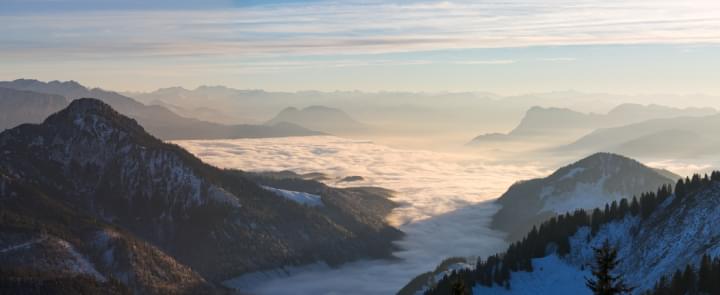 If you have had enough of the cold, you can simply spend a day in a spa or swimming pool and with a hot cup of tea, end the evening in peace in a bar or café. With the hired car you can get everywhere without any problems. You do not have to wait in the cold for public transport and can decide for yourself when you want to go where.
Where is the best place to hire a car in Rosenheim?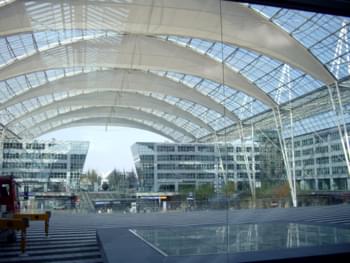 Munich Airport
In the city of Rosenheim you will find numerous car hire agencies. Alternatively, you can hire a car at one of the airports if you are not travelling by land. The nearest airports are Munich (100 km) and Salzburg (80 km). If you arrive at Munich Airport (MUC) or Salzburg Airport (SZG), you can get a cheap hired car from a car hire company right on the spot. There is a lot of competition here, so you can get many good deals. As a rule, the chances of getting a cheap offer are very good. Also, at an airport you benefit from longer opening hours and better availability of special vehicles such as cabriolets, sports cars or SUVs.
Car Hire Rosenheim: Is there a toll in Germany?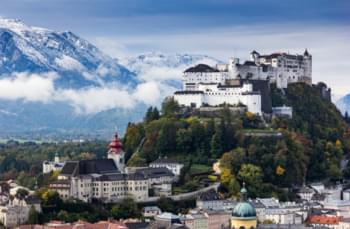 Salzburg
In Germany, there is no toll for normal cars. Exclusively trucks have to pay for the use of the German motorway. However, should you enter and leave via Salzburg Airport, you will encounter toll roads, as all roads in Austria are subject to tolls. The toll here is paid via an adhesive vignette, which can be purchased at gas stations or from automobile clubs. It must be affixed to the inside of the windshield on the upper left edge or behind the rearview mirror but must not be obscured by tinted strips. The prices for the Austrian vignette for vehicles up to 3,5 tons can be seen in the following table:
Rental cars Rosenheim: where can I park for free?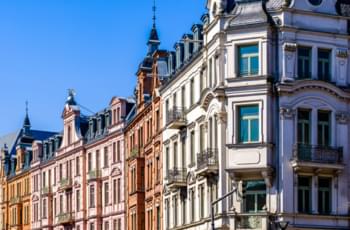 There are several places where you can park for free in Rosenheim: the Loretowiese, the S-Bahn station, Kufsteiner Straße and Am Nörreut. Otherwise, you will find numerous parking garages where you can park for a fee of usually 10 euros per day or 1 euro per hour. On weekends and holidays, a special rate of 2,50 euros usually applies. Most parking garages are open throughout the day. However, check the opening hours before leaving the parking garage. The one at the town hall, for example, closes its doors at 7 p.m. and won't let you return to your hired car until the next morning. Wrong parkers can expect penalties between 10 and 65 euros - depending on where you have parked your hired car illegally. And note: If you stop or leave your car for more than three minutes, you are parking it!
What are the maximum speeds in Germany?
Interurban: 50 km/h
Out of town: 100 km/h
Motorway: 130 km/h guideline speed
You should definitely pay attention to these maximum speeds in Germany, as exceeding them is punishable by fines and points in Flensburg:
Which insurance do I need for car hire Rosenheim?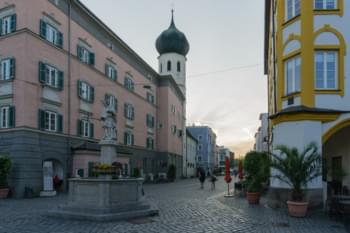 When hiring a car, it makes no difference in which country you hire your vehicle. You should always choose the insurance "fully comprehensive without deductible" for your own protection. Furthermore, you should pay attention to a high liability coverage. The liability should cover at least a damage sum of one million euros, even a sum of 7,5 million would be better.
Do I have to pay a higher deposit in Rosenheim?
A deposit must be paid at all car hire agencies, the amount of the deposit varies from car hire agency to car hire agency. However, it depends primarily not on the currency, but of the vehicle type. Who hires a convertible, must plan a higher deposit than someone who hires a small Fiat 500. If the hired car is returned without damage, the previously charged amount will be credited back to the credit card or you will optionally be refunded your cash deposited deposit.
How to include an additional driver for the hired car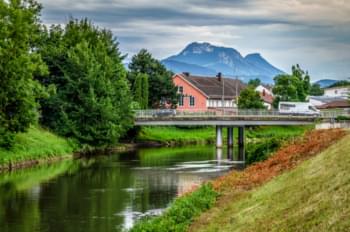 Those who do not want to spend the whole time of the stay in Rosenheim and in Germany alone at the wheel, can have an additional driver for the hired car included with the car hire company. Usually a small additional fee is required for this, a price that is often settled per rented day. However, there are also offers that include an additional driver free of charge, also worthwhile here in advance an online comparison. In the additional driver option, all the insurance you have taken out are automatically transferred to the additional driver, so you do not have to worry too much about accidents or possible damage. However, if something should happen to you, here we have a list of the most important phone numbers:
.
Special highlights in Rosenheim: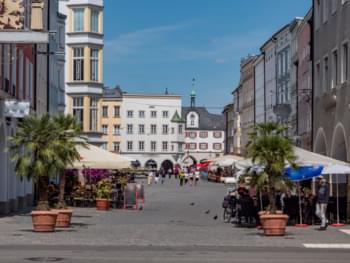 Max-Josefs-Platz
Medieval old town
Mittertor - the oldest building in the city
Max-Josefs-Platz with its arcades and arbors
Ludwigsplatz
City hall with its moving history
Exhibition Center Lokschuppen - the cultural heart of the city
Riedergarten with its apothecary and herb garden
Salingarten with its sculptures and the Culture + Congress Center
Art Mill - a former industrial complex
Mangfallpark - the former site of the state horticultural show
In addition, Rosenheim awaits with numerous churches and chapels that fit picturesquely into the surroundings.