Discover Cuba with a hireal car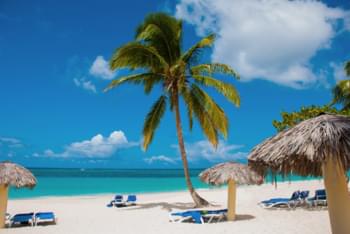 Book a hireal car and drive independently through the province of Holguín in Cuba. The capital of the province carries the same name. Holguín province is located in northeastern Cuba and has a fair amount of attractions that you can easily reach by hireal car. If you arrive by plane at Holguín Airport (HOG), you can pick up a your car immediately after landing. You can select the vehicle you like on DriveBoo. We show you transpahirely the prices of the car hires. Drive with the hireal car to the beach or park the car and explore the surroundings by foot. You will surely not be bored at Holguin. Drive to the beach or explore other cities in Cuba.
Our recommendation for you
Choose the right hireal car for your next trip the province of Holguin. Which hireal car should I book for Cuba? We would like to offer your the perfect hireal car so that you will be able to fully enjoy your time in Cuba. Which car you will eventually choose depends what is the most suitable for your needs.
On our portal you can choose not only the car model but also its equipment and additional services. The following options are available:
Vehicle model: small car, medium class, SUV
Vehicle characteristics: air conditioning, all-wheel drive, automatic transmission
Inclusive services: Fair fuel regulation, no limit of kilometres
Sightseeing in the province of Holguin
What can I do in Holguin province? As you will be flexible and independent due to your hireal car, you should write down some interesting sights you can visit. Follow your own travelling plan. Below you can find some of the most popular sights which you will find in the province.
Calixto García Park
Esmeralda Beach
Loma de la Cruz
Provincial Museum of History
Aldea Taina
St. Isidore Cathedral
Alexander-von-Humboldt-Nationalpark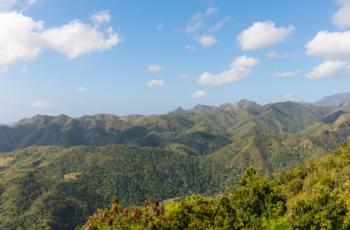 Alexander von Humboldt Park
Esmeralda Beach
Roadtrip Cuba - Experience the Carribean Island
Even though Holguin is already exciting by itself, Cuba has so much more to offer. There are more interesting places and cities you can all easily reach with your hireal car. Book your car in previous on DriveBoo. Like that you can expect your hireal car waiting for your arrival at the airport, trainstation or in the city.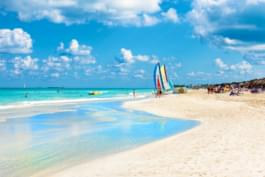 Varadero is the perfect place for you, if you dream of wonderful beaches and blue water. The city is inviting you to go for long walks along the beach, enjoy your fresh cocktail and dance to reggaeton music in the evening. Look forward to an unforgettable experience in Varadero!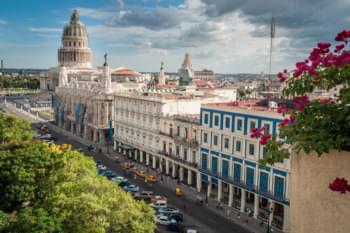 Havana
Havana is the capital of the island. It should surely be on the top of your activities in Cuba. Hire a vintage car and drive to the most popular sights such as the Revolution Museum, the Capitol or the Castillo de los Tres Reyes del Morro. The best way to visit the old-town of Havana is to park your car near La Habana Vieja and explore the area by strolling around the streets of the area. Let yourself be inspired by the chilled vibes of the Cubans and treat yourself with a drink. Of course Cuba Libre will be the best choice. The best place to enjoy sunsets is from Cubans' favourite place: the Malecón area.
The city of Santiago de Cuba, located in the southeast of Cuba, is bursting with history and culture. The inhabitants still proudly live their cultural heritage. Santiago de Cuba offers exciting highlights far away from mass tourism. Some examples of interesting sights are: Castillo de San Pedro del Morro or Cuartel Moncada.
Trinidad is a place which definitely shouldn't be left out during your hireal car tour in Cuba. Stroll through the colonial old town and admire the impressive buildings. Plaza Mayor offers you to experience the hustle and bustle of the city. In the evening you can watch a salsa show at Casa de la Música. You can also dance by yourself. Most probably you will meet some nice locals who will help you to learn the first steps to dance with them until sunrise.
Distances and travel times by hireal car
Driving a hireal car during your journey will offer you great independence and flexibility. You won't have to follow any tour guide or group. The table below gives you an overview of the most popular cities, their distance from Holguín and the time it takes to get there by hireal car:
How do I get to Holguin Province?
It takes just 20 minutes to get to the city center from Holguin Airport. Next to the Airport of Havana, the Airport of Holguin is one of the most important in the country. There are domestic and international flights arriving and departuring. Please note that is it not possible to pay with American credit cards in Cuba. Furthermore it is not possible to drop off your hireal car at another location. You will have to return to the hireal car station where you started your trip.