Compare hireal cars in Castries and find the cheapest price
Discover the unique beauty of the region Castries on St. Lucia with your own hireal car! The island in the Caribbean makes paradisiacal dreams come true. Book a hireal car and explore the highlights of the island. Be inspired by wooded mountains, banana plantations, wild orchids and extensive beaches. With a hireal car you are always mobile in Castries and can explore the island independently of public transport. You can find the right vehicle for your holiday on Driveboo.com. Our portal will help you compare offers and book your hireal car at the best price.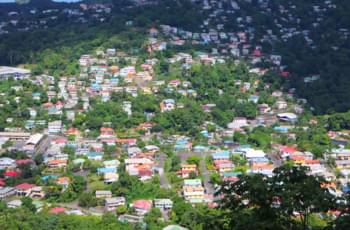 View of Castries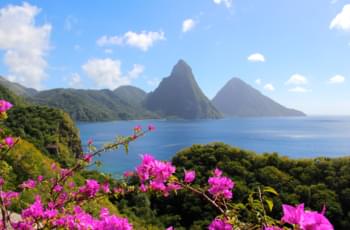 Wonderful landscape in St. Lucia
Everything you need to know about the perfect hireal car
To make your holiday in Castries and the rest of St. Lucia an unforgettable experience, the hireal car should fit perfectly to your wishes and needs. For this reason you can choose from the following options for your hireal car via the search mask on our portal:
On St. Lucia you can hire a car in the capital Castries, at George F. L. Charles Airport as well as in Gros Islet.
What insurance should I take out for my hireal car in Castries?
We always recommend a fully comprehensive insurance without excess. Even if you are an experienced and safe driver, there may be damage to your hireal car. In this case you are optimally insured with a fully comprehensive without excess. There are no further costs for you.
With the hireal car to the highlights of St. Lucia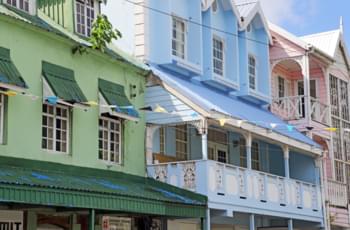 Colorful houses in Castries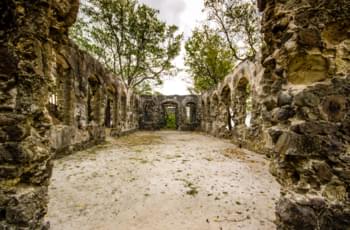 Ruins on Pigeon Island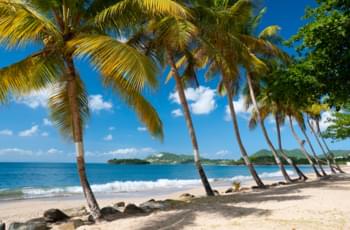 Palms at Vigie Beach
THE CAPITAL CASTRIES
The capital of St. Lucia, Castries, lies well sheltered in a bay of densely wooded mountains. The bay was created from a crater of an extinct volcano. Every year countless cruise ships moor in the harbour of Castries. Park your hireal car and stroll into the city centre on foot. Here you can buy tropical fruits, fresh fish and much more at the market.
Vigie Beach
If you want to spend a day relaxing on St. Lucia, the best place to do so is Vigie Beach north of Castries. From the beach you have a magnificent view of the Vigie promontory in the southwest and the uninhabited Rat Island. The beach is clean and peaceful and is perfect for relaxing.
More Highlights
Anse Chastanet
Pigeon Island
Sulphur Springs
Marigot Bay
Diamond Botanical Gardens
Explore other beautiful islands in the Caribbean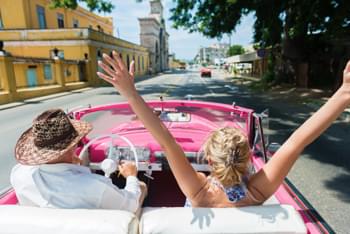 With the oldtimer through Cuba
Are you interested in an oldtimer cruise around Cuba? Have you always wanted to see the flamingos on the beach of Aruba? Or how about a reggaeton session in Jamaica? If you answer all these questions with yes, then you are a clear Caribbean fan! Not only St. Lucia has a lot of sights to offer its visitors. Also the other islands of the Caribbean attract a multiplicity of tourists every year. Visit the Dominican Republic or relax in Barbados. In order to explore all these islands flexibly and independently, you can hire a car. In this way will always be mobile and able to visit your individual dream destinations.
Already booked the right hotel for St. Lucia?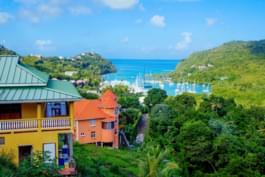 The right hotel for St. Lucia
In order to make your holiday in Castries on St. Lucia an unforgettable experience, the perfect Hotel should be booked in addition to a suitable hireal car. On Holidaycheck you can compare the prices of the hotels and book your dream accommodation at the best price.
What are you waiting for? Book a hireal car and hotel and start your holiday in St. Lucia!